Manicure Monday: My Favourite Fall Mani
October 15, 2012
And here we are at the start of another week! Well technically the end of the start.. since it's 10PM where I am and probably already Tuesday everywhere else. School is crazy busy, forgive me :)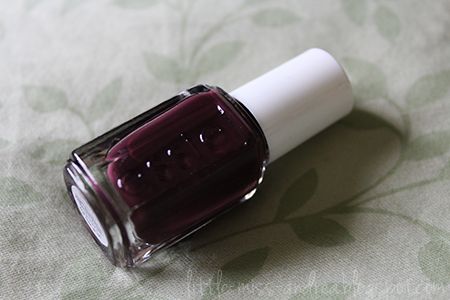 Today I wanted to share my favourite manicure I've done for the Fall season, and almost feel like it's my favourite of all time now. First up, as a base I used Essie's shade Carry On from the Fall 2011 Collection.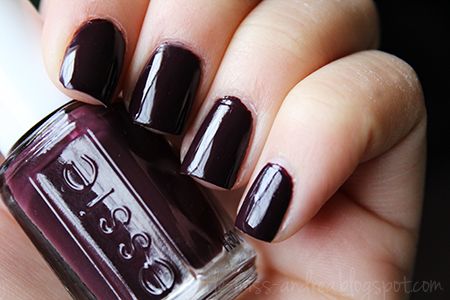 Carry on is a very dark eggplant creme shade, and can come across as black under darker indoor lighting. However, in the sunlight outside, it definitely comes across as a dark vampy purple shade.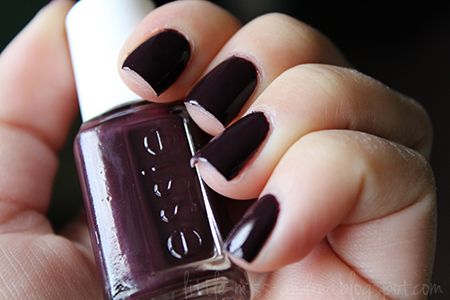 The colour does apply darker than it appears in the bottle, but I don't mind sporting the darker shades for the fall season. Carry on has awesome staying power, lasting 5 days chip free, and the smooth formula applies beautifully.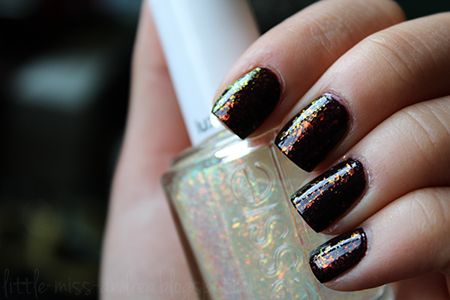 Because the shade is so dark, I knew a flakie topcoat polish would do just the trick to amp it up for fall. I applied one coat of Essie's
Shine of the Times
- one of my all time favourite topcoats.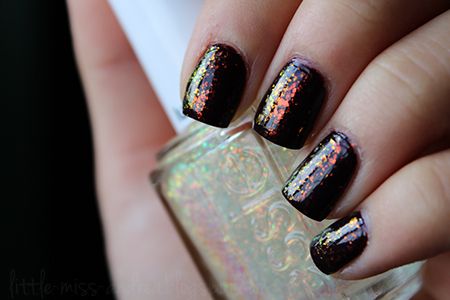 The gorgeous flakes flash from deep orange, to yellow, and to green depending on the angle - tell me that doesn't remind you of fall! I honestly could not stop staring at my nails for a couple days and can't wait to wear a combo like this one again. The shades in Shine of the Times really pops over any dark shade!