Tutti Frutti Frozen Yogurt Opens at Southgate Centre
August 18, 2012
About three weeks ago, my favourite frozen yogurt shop here in Edmonton opened their second location - Tutti Frutti invaded Southgate Centre! For their grand opening, they were offering free yogurt to all patrons from 12-3 PM, as well as $2 off a yogurt with a donation in support of the Edmonton Food Bank. Free swag & support for a local organization? Big fat check mark in my books.

Tutti Frutti Frozen Yogurt - 5015 111 Street - Edmonton AB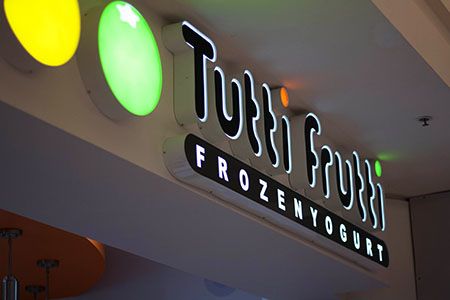 When I arrived at 11AM for the media preview, it was clear that this yogurt chain has a cult following - a line already began to form for the event starting at noon! That's true dedication if you ask me.. or perhaps really cheap customers. Just kidding. They were real fans :) By the time the public event started, the line had begun to wrap around the mall, and easily had 150+ patrons in line. The wait time to get yogurt was probably up to 1 hour, and the line just continued to grow!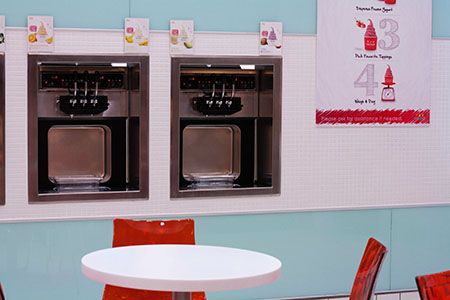 Albeit much smaller than the original Whyte Avenue location, the space at Southgate is fresh and bright, which is much needed to liven up the quieter area of the mall. I already foresee the foot traffic to this area of the mall to increase ten fold. Before Tutti Frutti arrived.. I would probably visit that portion of the mall maybe once a year.. but now my visits might just be greater than 10 each year. We'll have to see. The inclusion of orange in the colour scheme is different, but works really well with the energetic vibe of the place!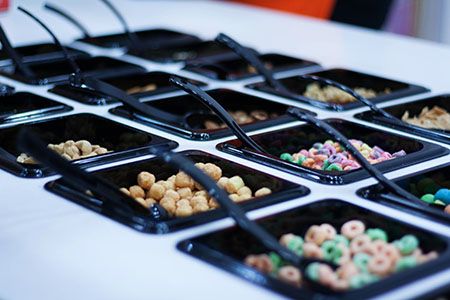 The main reason I favour Tutti Frutti over other frozen yogurt places is the self serve concept. I guess I may be a little of a control freak, but really, it's nice to control your portion size and proportion of toppings. Due to the smaller location, there are 8 flavours available at any given time (compared to the 14 available at Whyte Ave.), which is still plenty to choose from, allowing for a range of flavours that can accomodate to many tastes.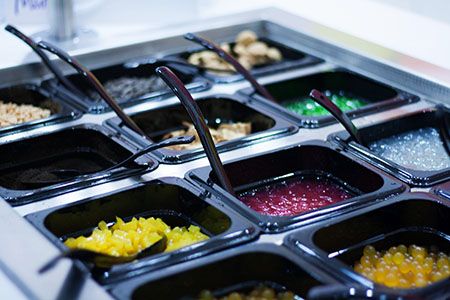 Currently, the pricing for frozen yogurt is set at $0.54/oz, which has gone up from the original $0.49/oz. But still, the price for the average sized yogurt with a mountain of toppings comes out to about $4.00 - $4.50 for the serving. With fresh fruit and dry toppings, the possibilities for creating a unique yogurt are endless. I must mention though, like
Pinkberry
, the nut toppings are set adjacent to the dry toppings, allowing for the possibility of cross contamination, which can be a huge issue for patrons that may be allergic to nuts.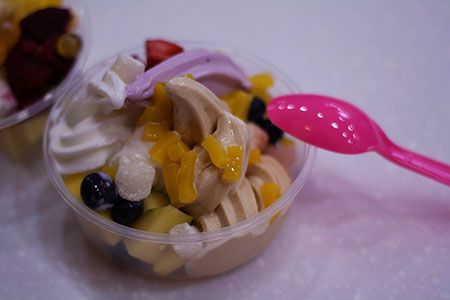 My yogurt for the day of course consisted of my favourite TF Tart, blueberry which was thrown in for fun, and a brand new favourite: salted caramel! If you stop by when they have the flavour, definitely try it out! It's heavier on the caramel flavour, with a hint of saltiness to tie it all together. It tastes delicious. The crew here at Tutti Frutti Southgate are friendly, and so welcoming. I've already visited twice since the opening, and it's always so clean in there! The staff are fabulous, which makes the experience all the better. Try it out & enjoy!