Manicure Monday: Do You Lilac It?
August 13, 2012
Happy Monday everyone! Gosh, I start every Monday like this, don't I? Too bad, you have to live with it because I'm boring and unoriginal ;) The weather was gorgeous over the weekend, but dang, the mosquitos here in our city are horrendous. I have bites all over the place and can't stand to wear any long clothing of any sort or else I get overly itchy. So sad.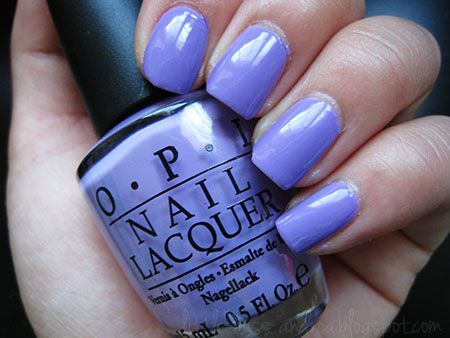 This week I have another oldie from OPI to share with you: Do You Lilac It? This particular shade came from the Brights collection in 2009, but luckily is a permanent shade and is available all year round.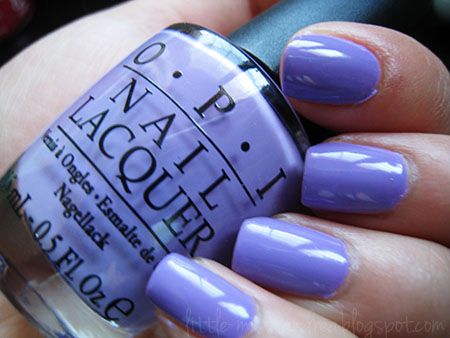 For me, Do You Lilac It? isn't a true lilac shade, but rather has periwinkle undertones to it. Definitely more blue than pink to give it that look, but the resultant purple is beautiful on nails. The formula is perfect and application is a breeze with the brush, and honestly, you could probably get away with applying just one thicker coat. In the pictures I am wearing two - it's a habit.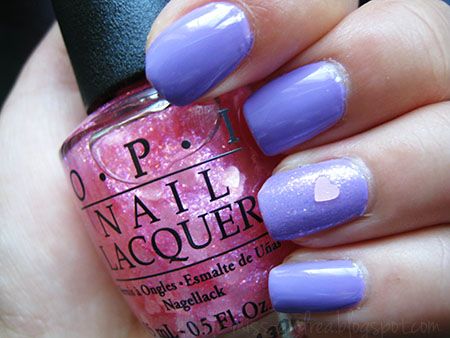 The polish sits on nails for 4-5 days without chipping, and does benefit from a glitter topcoat. On my ring finger is Nothin' Mousie 'Bout It from the OPI Vintage Minnie Mouse collection. The shimmer and heart applied were so cute, but I find that the hearts are the hardest to control and apply. It's a great polish to layer atop of any shade, and I can't wait to try it over other colours.
Have a great week everyone!