Manicure Monday: Chapel of Love
August 27, 2012
Happy Monday everyone! Today I'm writing to you from.. Edmonton! Yes! I'm home, but sad to have left Vancouver.. except that I'm heading out for another mini trip this week! This time off to Calgary & Banff before starting up school again :)

On my nails this week I've got OPI's Chapel of Love - a colour I always go back to time & time again.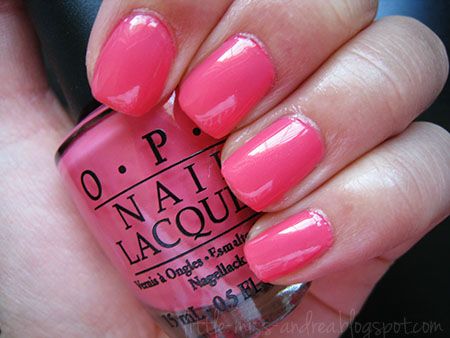 Chapel of Love is a beautiful hibiscus pink shade, which looks like a creme at the surface. What makes it really special for me though, is how it looks under light. The polish is full of gold microglitter, giving it beautiful shine and more character.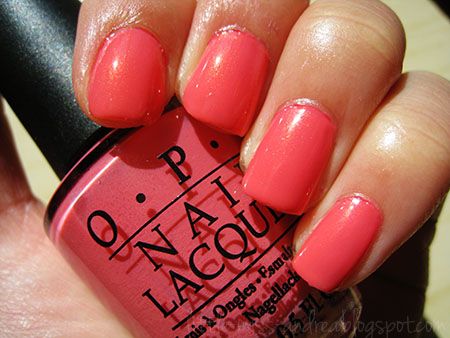 Due to the fact that there is the gold glitter, it greatly increases the wear time of the polish. This shade wears well on my nails for up to a week, with minimal tip wear. Now thats amazing!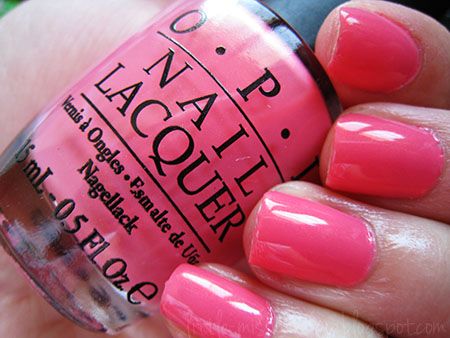 The formula applies very smoothly, but is on the watery side, which leads it to require a bit thicker of a coat than usual. But at two coats, it's definitely opaque and good to go!