Latest Makeup Buys :]
February 21, 2011
I have to admit, I am a makeup addict. It's not even like I use it very much, I just like to hoard and have it, I think. There's so many products sitting on the shelf in my room that are still untouched. So sad. I'm pretty minimal with my makeup routine on a normal basis *concealer, brows, eyeliner & mascara* which makes it even harder to incorporate anything into my usual routine! Anyways, just to continue on with the trend, I picked up a couple items this week!

Lady Gaga Viva Glam II Lipstick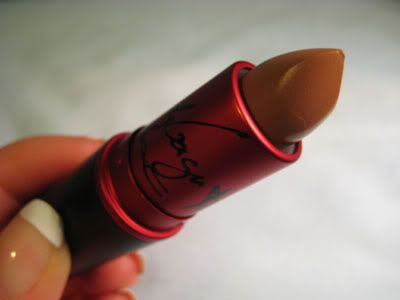 I always pick up Viva Glam products when they come out, because 100% of the purchase price goes towards AIDS research. Lady Gaga is such an amazing role model, I'm glad she's back for the second year in a row as spokesperson. This is a very nude lipstick, and my first swatch on my lips made me look ridiculous. I'm gonna have to figure out how to apply it properly so that it doesn't look funny on my face. The vanilla smell is great though :)
Clinique Colour Surge Butter Shine Lipstick
- Pink a Boo & Berry Blush
Starting this week, Clinique was offering a beauty bonus for any purchase over $26.50. You know I love my deals, so I was automatically drawn into this since the gift was valued at over $70.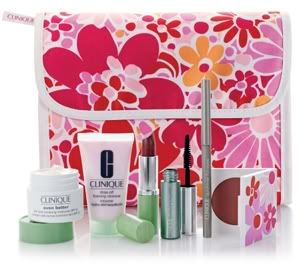 the bag is so cute!
Taking this opportunity, I headed to their counter hoping to pursue their chubby sticks which I have been interested in a while. The SA informed me that they were out of stock, and they haven't received them in a while! Being a little disappointed, I asked her if there was anything similar that would give me colour, while being moisturizing, and she pointed me towards the butter shine lipsticks. The lipsticks have a great colour payoff, and they are extremely moisturizing! They come in a variety of colours, so definitely check them out if you're looking for a new lipstick :)

pink a boo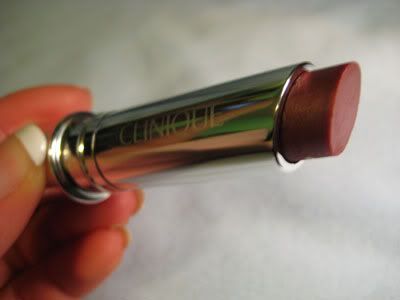 berry blush
Stila Make Me Blush Blush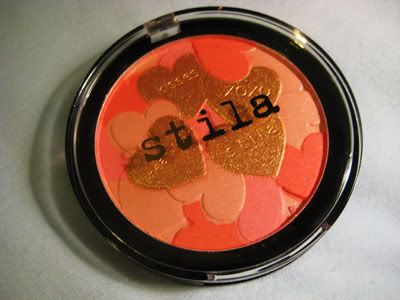 Long story short: Sephora SA's screwed me over by ensuring (key word here) me they wouldn't receive this blush in store at all, so I searched high & low in pursuit of it, and ended up paying about double it's retail value. I loved the design on the blush, and just had to have it. On the day I ordered it *in the morning*, I went shopping with my mom and sister in the afternoon, only to find out that my local Sephora had it in store!! Seriously, what the heck. So I bought a second one, just so I could keep one to look at (hoarder right here!) The hearts design in the blush is so cute, and I love the pinks and corals mixed together. Upon first swipe, a ton of the gold powder came off, and I had to get rid of it before I was able to apply, or else I would be soooo gold & sparkly! Otherwise, I love this blush and it's adorable!
Until next time.... :)