Tasty Choice after Yoga
February 22, 2011
I've been bad lately. I always feel so guilty when I indulge in high calorie food after a good yoga class.. but sometimes I really can't help my cravings and have to eat something to satisfy my urges.. the past two days have been spent at Tasty Choice! I never go and eat at places by myself, so it's nice that Joy & Phil take yoga with me :)

I still haven't had the chance to check out their full range of offerings (wow if I did I think I would be sooo heavy! They have so many different food choices!) but I was craving something sweet, and I knew just the trick! Condensed milk toast.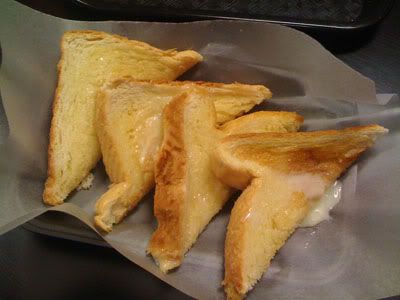 Usually, I love the HK style french toast, covered in condensed milk. It's light, crisp on the outside, and fluffy on the inside, and perfect in sweetness, making it a really nice afternoon treat. However, the one I got at tasty choice was on the heavy side, unfortunately. Four triangular pieces of toast were first buttered, then covered in condensed milk. Normally I would like this, but the toast was soaked in butter! :( It was very heavily coated with butter, making it soggy and kind of on the salty side. So sad! They were more than generous with their condensed milk though, which was nice cause some places hardly give you any condensed milk.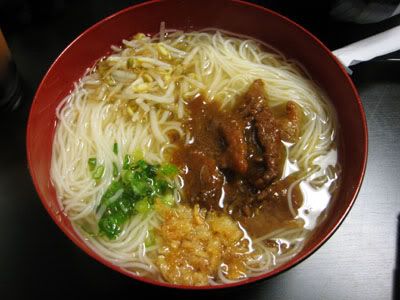 The second night we went was after work, so I didn't have to feel guilty about taking calories in after a workout! I was pretty hungry, so I went with the satay beef noodle soup - one of my favourite things to eat when it's cold out! The one that they cook here at Tasty Choice is pretty good, it's a very big bowl of noodles which reflects its great value. However, I do wish there was a bit more beef in it! The satay flavour could also be a bit bolder, because the combination of the soup washes out the flavour a little.
Tasty Choice
2920 Calgary Trail NW
Edmonton AB