Happy New Years!
January 01, 2011
HAPPY NEW YEAR EVERYONE!

My night started with a nice sit down dinner with my family, cooked by my father. Nothing like perfectly cooked prime rib, salad, and a shrimp cocktail platter made by my mother!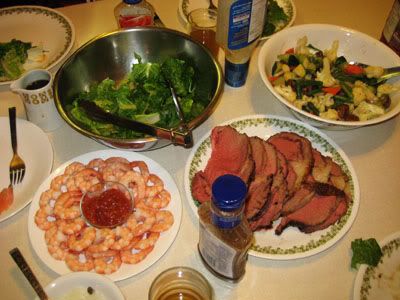 Dinner Spread

Momma's shrimp platter :)
It was so cold out last night, there was no way I was going to see the fireworks downtown this year. As an alternative, Vince & I stayed in to have chocolate fondue paired with a movie: Cloudy with a Chance of Meatballs.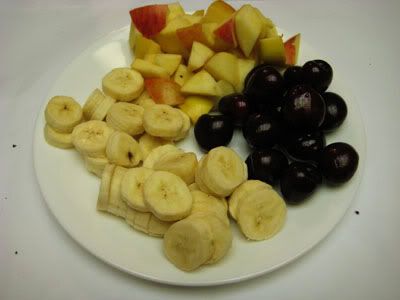 Fondue fruit

Marshmallow & Brownies!
We had a great night, super chilled and relaxed. Hope you guys had a great night too!
NEW YEARS RESOLUTIONS FOR 2011
- eat out less, try to cook home more often
- budget my spending: no more than $150/month on shopping & food (this is the hardest!)
- yoga at least 1x per week
- be more tidy, clean my room 1 or 2x per week as necessary
- be more studious, hit that 4.0 GPA!
What does that mean for my blog? Well, there will likely be less posting with food and shopping entries, but hey, I'm still entertaining, right? ;)