Chocolate Cream Cheese Muffins :)
January 07, 2011
Going through my mother's old recipe book, I came across a recipe that I had made with my mom eons ago. I think we made the recipe when I was in grade three! That would be about.. 11 years ago. Needless to say, I was excited to make these for my family: chocolate cream cheese muffins!

I can remember sitting in the kitchen with my mother, when she found the recipe in the community league newsletter, and to this day I'm so glad we cut it out and saved it!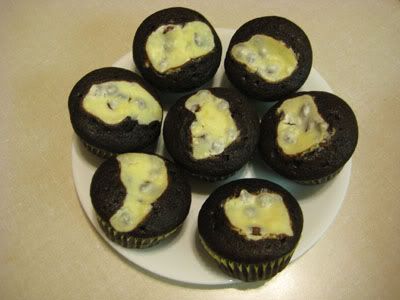 The chocolate cake in the muffin is very moist, yet light, to offset the dense cream cheese in the middle. The cake also isn't very sweet, which is the perfect pairing to the chocolate chips hidden within the cream cheese mixture. They are perfect when you take them out of the oven! Warm, moist, and so satisfying when paired with a glass of milk!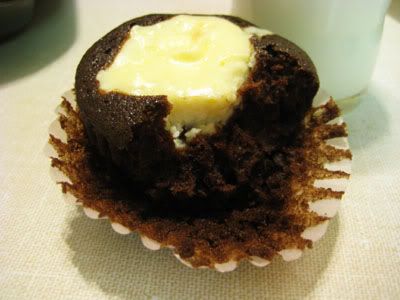 Hungry yet?
Can't wait to make this again! If you want the recipe, just let me know :)