Manicure Monday: Great Minds Pink Alike
July 22, 2013
Happy (still) Monday! It's 11:55pm here in Edmonton as I type this, but hey, it's still Monday in some parts of the world, so I'll take it. I've been crazy busy and MIA this past week, but I promise to get back to emails and comments ASAP once this week is over! I competed in a cooking contest this past weekend and can't wait to tell you all about it!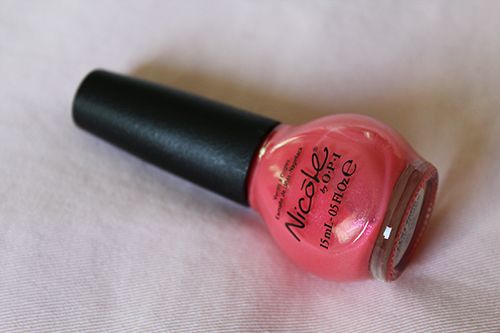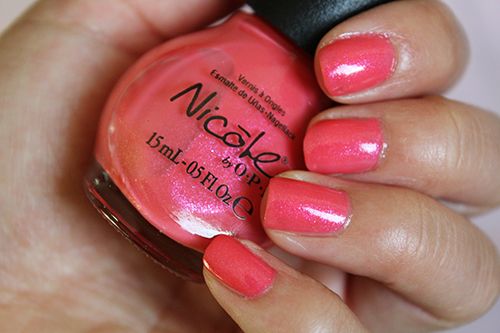 This week on my tips is another shade from the Nicole by OPI Kardashian Kolors collection - Great Minds Pink Alike. To be honest, this shade is easily dupe-able and probably quite similar to a lot of the shades I own already. It's a coral-pink polish full of deep pink shimmer, which looks great on both fingers and toes in the summer months. Surprisingly, the formula was quite thin and sheer, meaning I had to apply three full coats to achieve opacity with this shade. At the two coat application mark, it almost has a jelly finish, which some of you may prefer. Having to apply so many coats makes the polish have a decreased wear time, where I started seeing chips at the end of two days. Luckily there's lots of dupes out there, and if you want me to suggest any, let me know in the comments below.
Have a great week everyone!