Luxe Box: Condition Culture
July 05, 2013
Earlier this week, I received one of the Summer 2013 limited edition Luxe Boxes from Loose Button. For those of you unfamiliar, Loose Button is a company that specializes in putting together personalized beauty boxes for subscribers. Their system is a bit different from others, in that they offer seasonal boxes: 4 boxes each year, ranging from $24-$26/box based on the subscription plan chosen.


The Condition Culture edition Luxe Box features six full size products from Condition Culture: a Featherlocks Hair Feather, 3 Colorsmash Hair Shadows, 1 pack of Knotties Hair Elastics and 1 pack of Knotties Hair Bands.
To be honest, the hair feathers are something I probably wouldn't use often, if ever, really. But they're a great accessory to have around that I could put into my hair if I decided to for a party. The feather is quite soft, and heat styling can't damage it which is a huge bonus. The hair elastics and hair bands work quite well, as I've been using the hair bands to hold my hair back while doing makeup in the morning or washing my face. The hair elastics come in a variety of colours and designs, and have a fairly good grip on my hair. They leave a very minimal (you could hardly notice it) bump in my hair after taking them out, unlike the regular thin elastics that I use.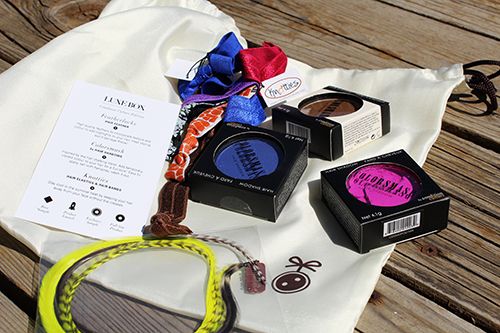 What I was most interested in trying from the box was the Colorsmash shadows, as I've heard a lot of nice things about them. This product is an industry standard that is used to colour hair, and it's supposed to have great staying power in hair until it is washed out. The packaging is similar to a blush, and the texture comes out to be a bit of a thickened powder. The lid twists off, so it's more secure than a flip lid, and I know that it'll be great for travelling if need be as it won't open in my bag spontaneously.
I'm not big on funky, bright haircolours, so what I wanted to do was create an ombre-like look in my hair with the brown shade - Cocoa. The product itself was incredibly easy to use and apply, but it was
very
messy. I made sure to put a towel on my shoulders to protect my clothing, and the towel came out to be pretty dirty at the end of the application process. As you can see in the photos below, my hands were covered in product, but the good thing is that it washes out easily with soap and water.
The Cocoa shade did grip onto my hair pretty well, and I finished it off with hairspray to seal in the colour as directed. When mixed with the hairspray, my hair felt quite a bit thicker, as it made the product wrap around my strands of hair. Combing it out was difficult, and a lot of the product fell out of my hair in the process. The colour therefore faded, and was harder to see. I did like the end result though, as my ends were subtly lightened and it wasn't permanent either.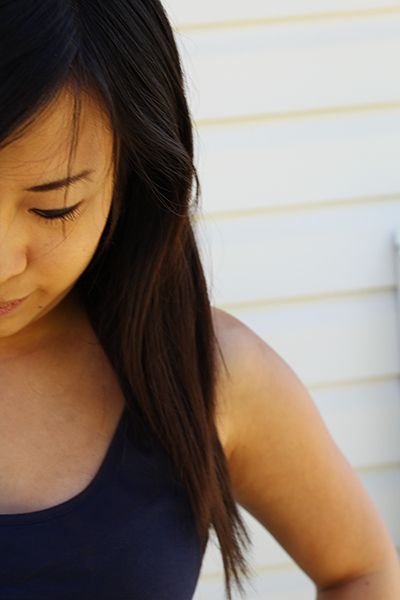 The removal process was fairly frustrating for me. I washed my hair twice, until there wasn't much colour left in my hair - but when I went to blowdry my hair, I found that there was still product sticking to my strands. This could be one of two things: either I suck at washing my hair, or the product was stubborn and harder to wash than the packaging had suggested. So do keep that in mind if you try out the Coloursmash product range.
Overall, this Luxe Box wasn't bad. There are products I've already been using quite a bit (love the hairties!), but I do wish I could make use of the pink and blue Coloursmash products though. Maybe this upcoming Halloween? This Luxe Box is available for order until July 7, 2013 - check it out on the
Loose Button Website
.
*Disclaimer: this post contains a sample provided by PR for consideration of a review