Manicure Monday: Polka.Com
April 01, 2013
Happy Easter Monday! Hope you all had a wonderful weekend off spent with family and friends - despite my family being off in warm vacation spots, I definitely had a great weekend! The sun is shining and the snow is melting - I can't ask for anything more!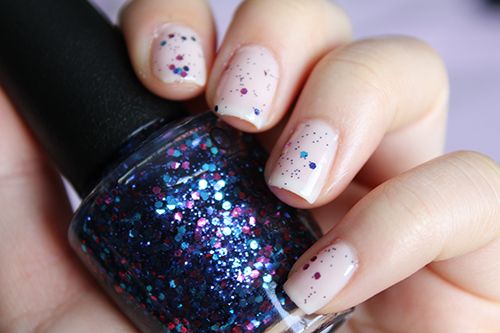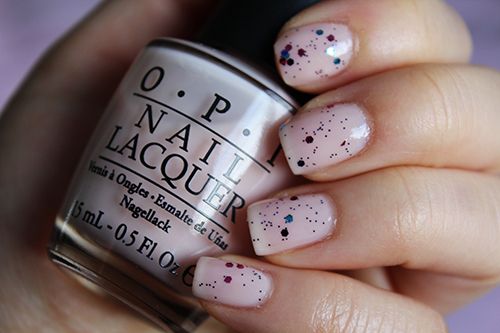 This week I have an Easter appropriate mani to share with you, featuring a great glitter from the OPI Euro Centrale collection. Overtop of Barre My Soul from last year's NYC Ballet Soft Shades collection is Polka.Com, a mixed glitter topcoat that is beautiful layered over any colour. Suspended in a clear base is turquoise, violet and magenta hexagonal glitter, and a small violet glitter scattered throughout. The colours are really appropriate for spring, and a glitter topcoat is always a favourite for me as it helps a manicure last longer. I can't wait to play with this polish more, as it flows really well on the nail and it isn't hard to maneuver the glitter for proper placement.
What did you have on your tips for Easter?