Manicure Monday: Tomorrow Never Dies
November 19, 2012
Where did the weekend go? It's Monday again! What did you guys do this past weekend?! Aside from studying (I'm such a good student ;)), I headed out to the Art Gallery of Alberta on Saturday night for their Monstrous Baroque Refinery Late Night Party. Everything was gorgeous, and I had so much fun dressing up for the event! If you haven't seen what I had up on Instagram from the party, details are to come later.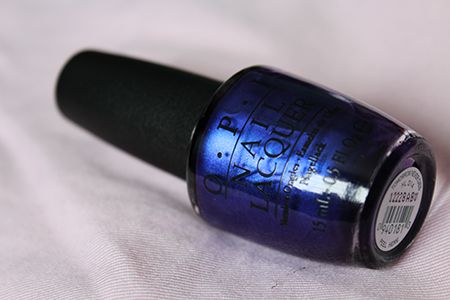 This week for Manicure Monday I have another polish from the OPI Skyfall Collection - getting bored of them yet? I surely am not cause the shades are SO pretty! Tomorrow Never Dies is the 18th Bond film ever produced and was released in 1997 - with Pierce Brosnan as Bond!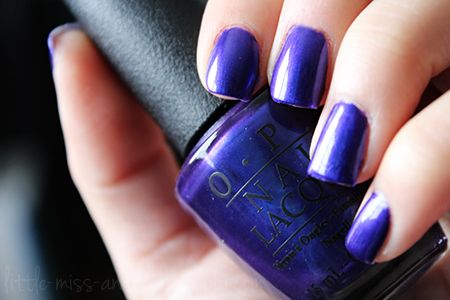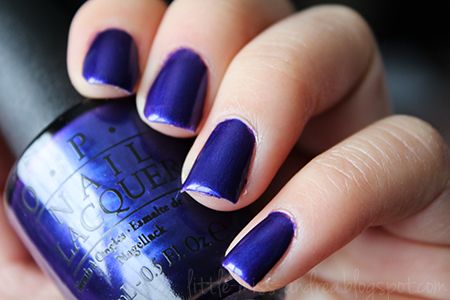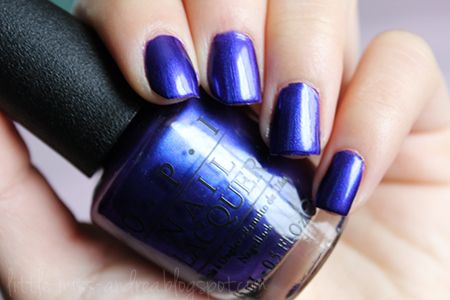 Tomorrow Never Dies is a deep indigo polish with a dimension of holographic depth, and full of blue and pink pulverized glitter. I secretly hate these shimmer, pseudo-metallic shades mainly due to visibility of brush strokes, but the formula for Tomorrow Never Dies is spot on. It definitely requires two coats, but each coat is self levelling with a beautiful smooth, glossy finish. The polish wore chip free for four days and was surprisingly easy to remove. If you're on the lookout for a deep blue polish, this one has your name written all over it!