Manicure Monday: The Spy Who Loved Me
November 26, 2012
Is it just me, or did the weekend go by REALLY fast? Everything feels like a blur (no I was not drunk!) but I did have a lot of fun celebrating my birthday meal after meal this past weekend. Lots of delicious food pictures are headed your way soon.. brace yourselves.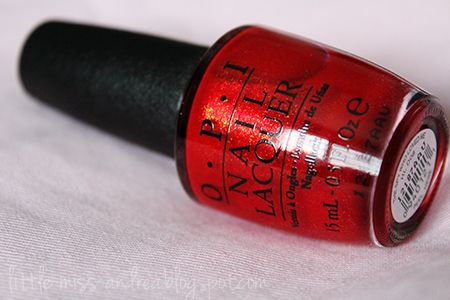 Up this week for Mani Monday is The Spy Who Loved Me from the OPI James Bond Collection - this one was the 10th bond movie ever made! Speaking of which, I finally saw Skyfall over the weekend and quite enjoyed it! Go out and see it if you haven't already!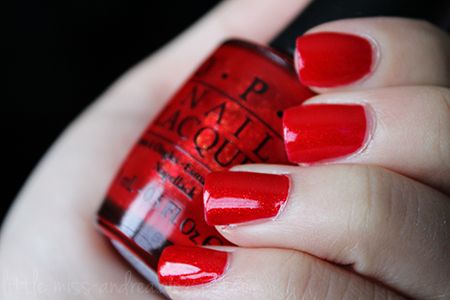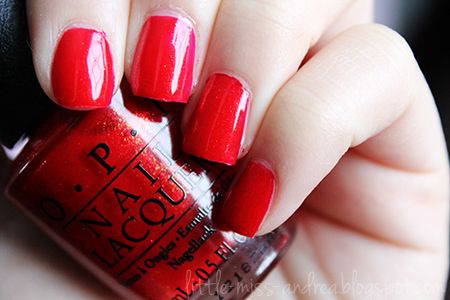 The Spy Who Loved me is this beautiful bright apple red with gold glitter bits in it - I couldn't stop staring at my fingers all week! The formula is so easy to work with, and is self levelling to give a smooth, glossy finish. Despite the glitter, the polish is quite easy to remove and wears up to 4 days chip free. I can easily see this worn throughout the holiday season!