Manicure Monday: Casino Royale
November 12, 2012
Happy Monday! I've been having an amazingly long weekend - mine started Friday and ends tomorrow, so obviously I've been up to no good! ;) Just kidding.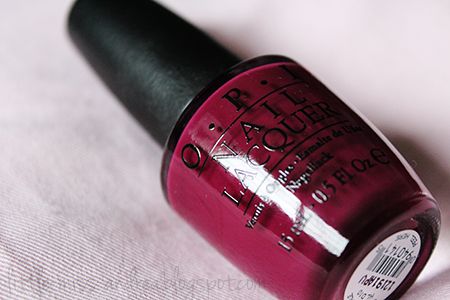 This week I have another shade from OPI's Skyfall collection to share with you - this time we've got Casino Royale, which I can say I did watch before! Casino Royale was released in 2006, and the 21st Bond movie to be released.. I never actually realized there were SO many Bond movies!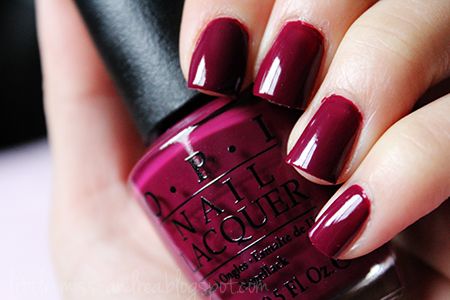 Casino Royale is a shade I would describe as a plum wine. In brighter lights, it appears as a plum creme, but in darker environments, the red wine shade comes out, making it much darker, but still a great colour.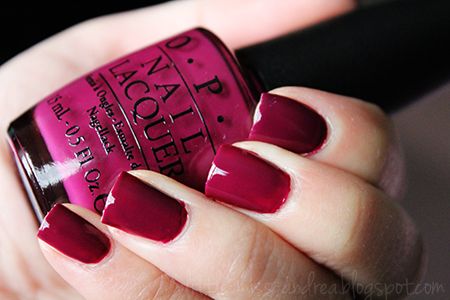 Surprisingly enough, the polish itself applied sheerer than I thought it would, so a full two coats is necessary to level everything out and achieve opacity. The formula does flow smoothly as expected, and lasts up to 4 days chip free.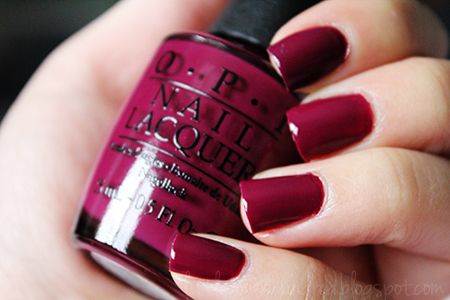 It really is a gorgeous, rich shade to wear for the upcoming holiday season! Skyfall was released in theatres just this past weekend.. did anyone get to see it yet? Let me know your thoughts if you have!