Manicure Monday: On Her Majesty's Secret Service
November 05, 2012
Skyfall. James Bond. Anyone excited for the new movie coming out?! I've never been a HUGE James Bond fan, but put a nail polish collection with it and I'm all over it. The Skyfall collection from OPI is out for the holiday season, and the colours are GORGEOUS. I basically picked up he whole collection and can't wait to swatch and share it all with you!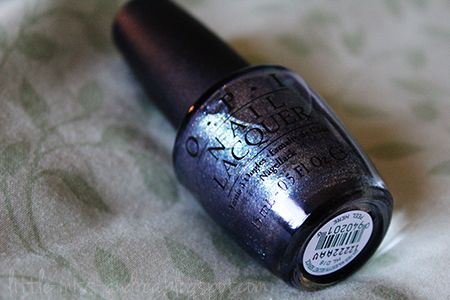 Almost all the shades from this collection are named after the Bond movies that have been released throughout the years. While I admit I haven't seen a majority of them - I either wasn't born yet or I was too little to watch! - this is such a great collection for the James Bond fan to own!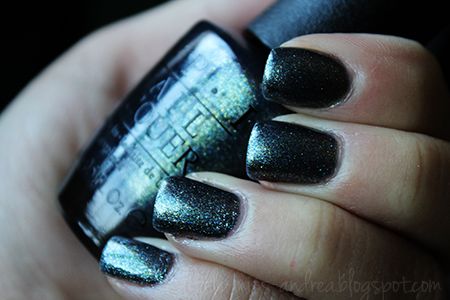 First up I have to share this week is called On Her Majesty's Secret Service, which happens to be the sixth film in the bond series, released in 1969 with George Lazenby as James Bond. Just by looking at this polish, I can probably go out on a limb and say its going to be one of my favourite shades.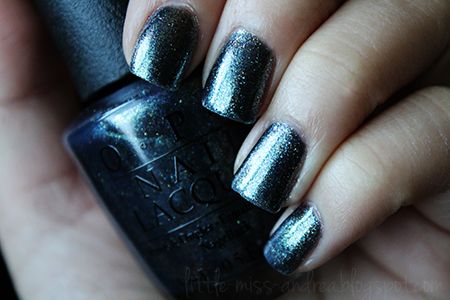 OHMSS is such a unique shade, as it has so much going on. Small blue-green, gold, silver and purple glitter is suspended in a sheer slate-blue coloured base. It honestly reminds me of
Number One Nemesis
from the Spiderman collection, except this one is the blue-green version of it.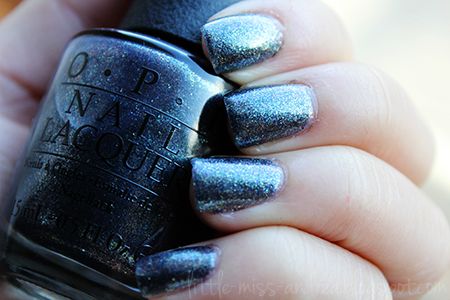 The formula was very smooth and easy to apply, but I was surprised that it happened to be so sheer! This one is definitely a polish you will be 2+ coats with to achieve full opacity, but being a glittery polish it has an amazing wear time of 5-6 days chip free. Something that I really love is that the glitter is suspended in almost a jelly like base, which makes the removal quite easy despite being a glitter. I love this shade and can see myself wearing it fairly often!
Til next week!