To be Happy Is Simple - T.H.I.S. (Place)
November 28, 2012
A couple weeks back before school got all crazy busy, I had a study break with my friends Teresa & Diane - of course, "studying" was done, but we needed a place to wind down after staring at our laptops and books. We did a little walking around downtown until we stumbled across this quiet little cafe right by Grant MacEwan....

T.H.I.S. (Place) - 10382 105 Street - Edmonton AB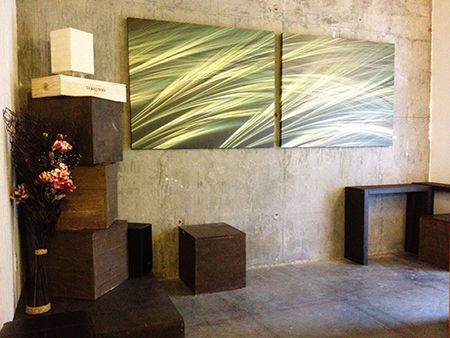 T.H.I.S. = To Be Happy is Simple. How often do we complain about our lives and forget how grateful what we should be to have? Inspired by his mom, this is the philosophy of the owner, Tom, at T.H.I.S. Place.You may not be familiar with Tom in this environment, but if I mention
Lan's Asian Grill
, his name may ring a bell. Yep! Tom has ventured into the downtown core to open up a cafe featuring coffee, frozen yogurt, ice creams, and... popsicles! Yes! Homemade popsicles.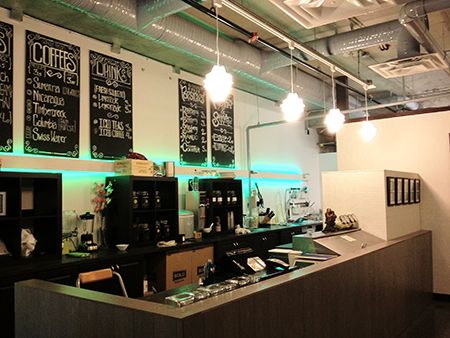 Being able to sit down and have a conversation with him gave me the opportunity to understand where the concept for the cafe came from. Coming from his roots, which stress the importance of family and food, why add more than is needed? All you need is happiness, family, friends and food to share in. And this philosophy is reflected in all that encompasses T.H.I.S. Place. The decor is simple and clean, and is a great place to sit down and just enjoy everything around you. I wouldn't recommend this as a place for studying (stools don't give you lumbar support!) but I could definitely see myself sitting here for a study break and endulging in a treat or two.. ;)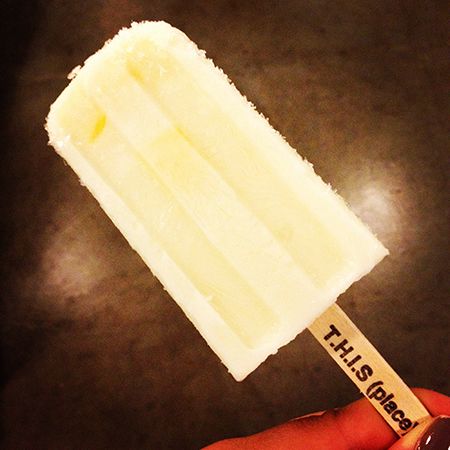 Keeping with simplicity, the crew at T.H.I.S. Place strives to make a majority of their menu items from scratch with the freshest ingredients. A variety of coffees and drinks like fresh squeezed lemonade and limenade ($3) are available, but what really caught my interest was the housemade all-natural fruit popsicles ($2.75-$3), frozen yougurt, and shaved ice! As I was scheduled for dinner soon, I refrained and tried out the mango coconut popsicle.
What I love is that upon the first taste, I could tell it was freshly made in house. There is always going to be a difference between homemade and manufacturer produced popsicles, and I love knowing that what I'm eating is all-natural and free of preservatives. The popsicle was creamy and contained fruit chunks here and there - I'd love to try more! I know that I'll be back to check out the froyo (love!!) and shaved ice, but Tom gave me a little inside secret - they're in the process of making their own condensed milk. Yum!
Take a break from your busy life and check out this place :)