Recipe: Vietnamese Style Quinoa Salad
July 07, 2012
Heat waaaave. It's so hot here in Edmonton for the next five days.. I want to hide in my air conditioned house, but I also want to be outside to enjoy the sun. Decisions, decisions...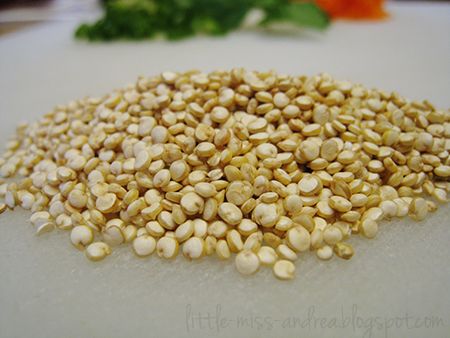 Let me just put this out there: I am OBSESSED with quinoa. Seriously. I can search hours on end for ideas as to what I can do with this stuff! I love that it's so healthy, and that a small amount will cook and double in size! Basically I've been eating it nonstop lately.. So I made this cold salad last week, and it's perfect to eat on hot summer days. It's healthy, and so easy to whip up. Enjoy!
----------------------------------------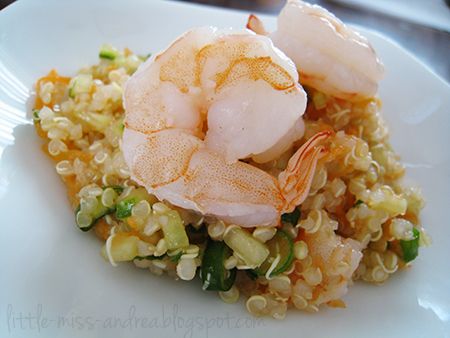 Vietnamese Style Quinoa Salad with Shrimp
Ingredients for the Salad
1/2 pound of shrimp, deveined & cooked
1 cup quinoa
1 carrot, shredded
1/2 long english cucumber, finely diced
2 green onions, finely chopped
Ingredients for the Dressing
5 tablespoons fresh lime juice
1 tablespoon Vietnamese fish sauce
1 tablespoon vegetable oil
1 tablespoon sugar
1 teaspoon Sriracha sauce (more if you desire!)
2-3 large leaves of basil, chopped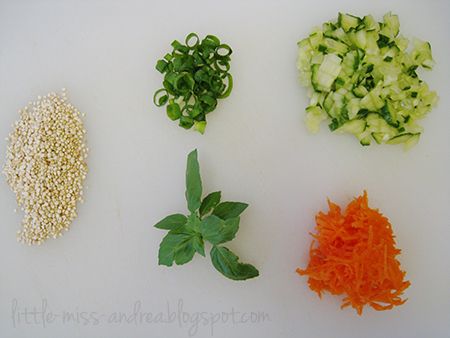 Directions
1. Cook quinoa according to directions on packaging. Typically 1 cup quinoa to 2 cups water, simmer 15 minutes until water is fully absorbed. Set aside and allow to cool.
2. For the dressing, combine lime juice, fish sauce, oil, sugar, basil & Sriracha in a bowl.
3. Set aside 2 or 3 shrimp for garnish. Take the remaining shrimp and chop into bite sized pieces, then place in the dressing and allow to marinate for 5-10 minutes.
4. Once the quinoa is cool, add the cucumber, green onion and carrots, then mix everything with the shrimp and dressing. Adjust the taste if necessary. Garnish with reserved shrimp and the salad is ready to serve, but I prefer to pop it into the fridge for about an hour to cool it down. Enjoy!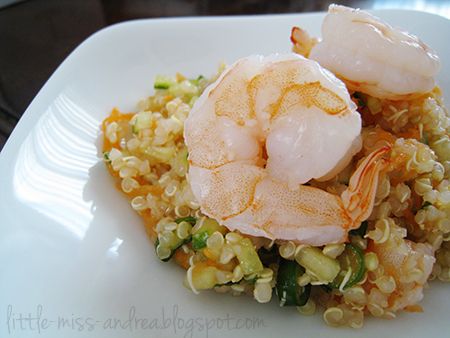 Recipe inspired by Serious Eats