New Chef, New Direction: Murrieta's Bar & Grill
July 19, 2012
Two weeks ago, I was blessed to have the opportunity to attend the Summer Menu Media Launch at Murrieta's Bar & Grill on Whyte Avenue here in Edmonton. Before I continue on with this post, I'd like to thank you all for your continued support & readership! Without you, I wouldn't have the opportunity to attend events like these, and I'm so thankful to have you all on this journey with me!

Murrieta's Bar & Grill - 10612 82 Avenue - Edmonton AB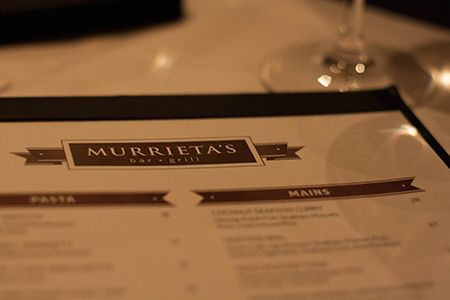 Before this particular dinner, I had never stepped foot inside Murrieta's. Of course, I've walked by multiple times, and even attempted to peek inside before like a creeper, but never had the chance to sit down and try the menu. So when I heard Chef Shane Chartrand (
awesome article on him here!
) took the reigns and revamped the menu, I was more than excited to try some dishes out for myself.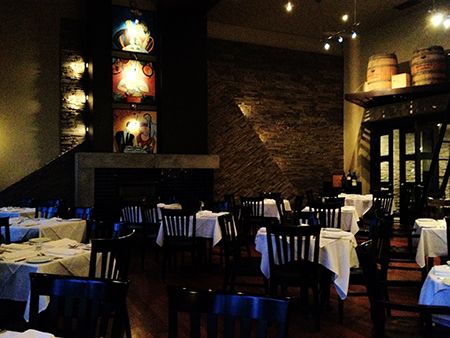 On this night, buckets of rain were pouring from the clouds up in the sky - literally. With my trench coat and umbrella in hand, I made my way to the restaurant, and was greeted the friendly hostess with a big smile on her face. Taking in the surroundings, the restaurant was elegant, and upscale without being pretentious. The environment was warm and welcoming, and perfect for any type of celebration.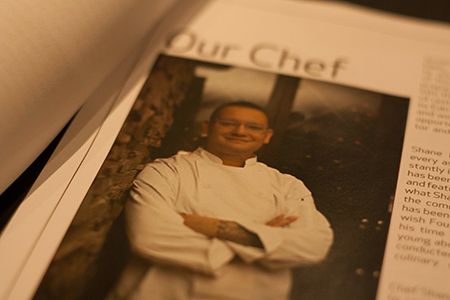 It's the first time a chef has been given complete control over the menu at Murrieta's, and it's important to note what Chef Chartrand believes to be most important: Sustainability. While it's important to source locally, it's not always feasible given that we live in Edmonton. In addition, it can be difficult for diners to justify the higher cost per plate, so Chartrand tries his best to use as many locally sourced ingredients as possible.
Having the experience of running L2 Grill, Murrieta's runs at a much smaller scale than L2 Grill, which can allow for a personalized dining experience. For special occasions you may opt for a meal off the menu, chef chosen and catered to you. Bigger dinner parties? No problem, as there are private rooms to accomodate to any occasion.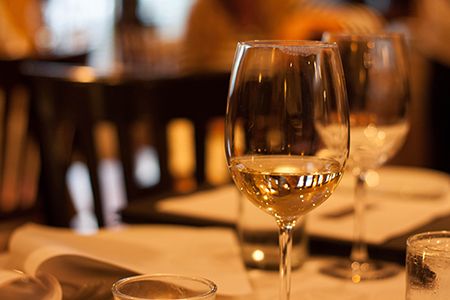 Enough background. Let's talk food. For the evening, I was lucky enough to be dining with Susan of
Molly's Eats
, and Tiffany of
In Search of Yumminess
, both of which love to share food so I got to try lots of dishes. Oh, and I must mention that I'm really young.. so I had no idea that I was chatting and dining with former Oiler Craig Simpson at my table. Crazy I tell ya.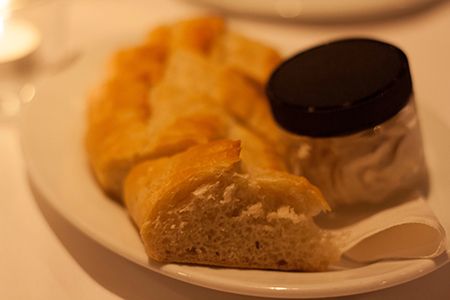 To start off, we were given bread baked by ACE Bakery served with anchovy & roast garlic infused butter. The moment you twist that lid off the jar of butter, the aroma is amazing and tastes even better on the bread. It was so good that I had.. many pieces.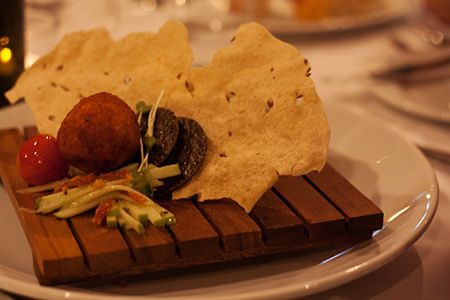 Deep Fried Goat Cheese: Pancetta, Green Apple Sticks, Orange Brandy Sauce, Local Crackers
Look at the presentation of this dish.. and it's only an appetizer! The goat cheese was warm and rich, but maintained it's usual texture despite being deep fried. The crackers were salty, but easily balanced out with the apple sticks.

Watermelon & Boursin Salad: Beech Brown Mushrooms, Nutmeg Cinnamon Gastrique, Red Grape Dressing
A very refreshing salad to have before the meal. I loved the juicy, sweet watermelon chunks mixed with the dressing, but the greens on their own were a little bitter for my liking - best eaten together with the watermelon.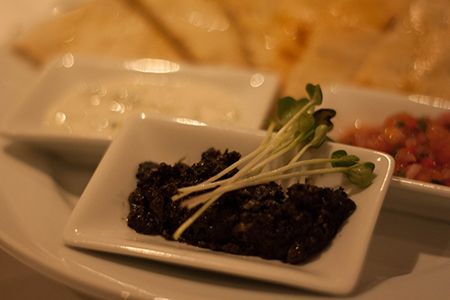 Trio of Dips: Lime Pico De Gallo, Cream Cheese & Crab, Herbed Garlic Mushroom Duxelle, Baked Flatbread
With the flatbread baked in house, the three dips were nice, they weren't memorable enough for me to jump and order the next time I visit, but I'd have to say the duxelle was my favourite. This dish by itself is quite heavy as an appetizer thanks to the carbs, and is best shared amongst 2-3 people to avoid being too full for the mains.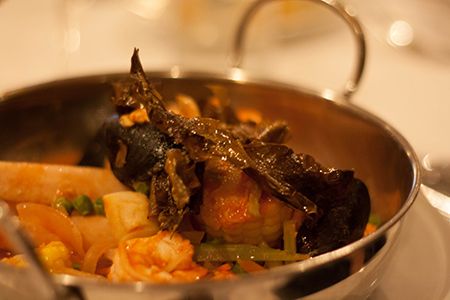 Seafood Boil: Snow Crab Leg, Mussels, Scallops, Prawns, Fish, Julienne Vegetables, Kielbasa Corn, New Potatoes
Do not wear white when you order this dish! You'll definitely get a little messy attempting to devour the seafood. I'm not really a seafood person per se, but the seafood was definitely fresh! I expected the broth to be strong, but it was lighter than expected, allowing for the natural sweetness of the seafood to come out.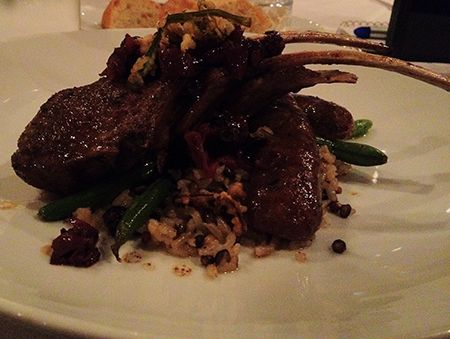 Lamb Duo: Roasted Half Rack, Merguez Sausage, Black Pearl Medley, Wild Blackberry Chutney
Mm, lamb. I had debated on ordering this dish, until Tiffany beat me to it. The presentation was beautiful. Lamb was tender, and perfectly cooked. The black pearl medley had a nice bite to it, and the chutney tied it altogether. Next visit, this dish is mine!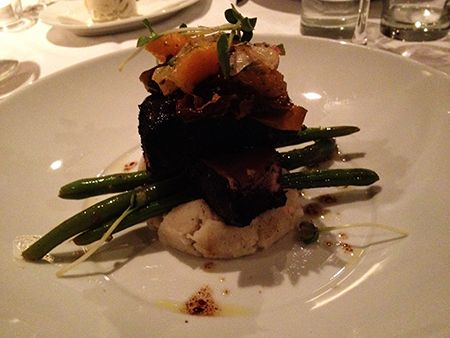 "Ash Crusted" Tuna: Mushroom Mashed Potatoes, Peas, Fried Leeks, Lime Salsa
So, I have a secret. I was completely out of my mind, and out of my element on this night.. and I blame it on the crazy weather. First of all, I'm not a big seafood fan. Second, I really never eat raw fish. So when my seared ahi tuna arrived infront of me, I took a big gulp and wondered why on earth I was being such an idiot! I also pondered how I could make it look like I was enjoying the fish but really wasn't. But maybe this was a really great mistake because I enjoyed the dish and felt like a rebel or something. The ahi tuna was really fresh, and quite firm compared to what I've tried before. My first bite actually made me think I was eating an amazing, tender steak. The lime salsa was really good too. Congratulations, Shane. You've made me like ahi tuna!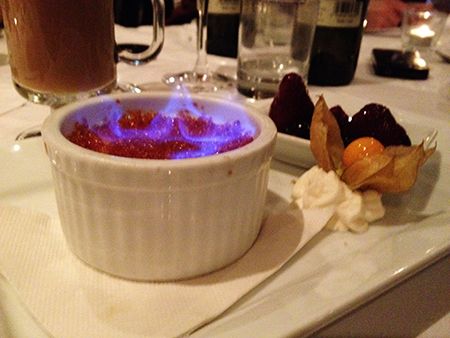 So, you may be wondering how I still had room in my ready-to-explode stomach for more food.. but here's another secret: I have a second stomach for dessert, so technically I'm like half a cow cause I have two stomachs instead of four :). Naturally I had to try the creme brule, which is different every day. I almost feel like I need to visit multiple times to try them all. The creme brule of the day was white chocolate, and so decadent. Of course having the flame done table side makes everything better too.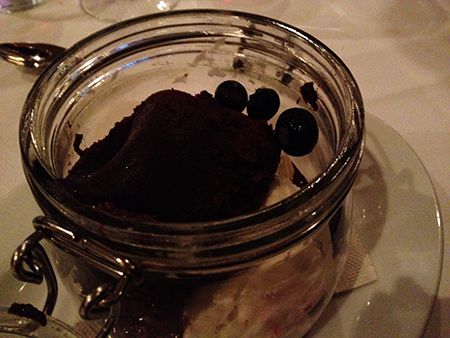 Chocolate Lava Cake: Grand Marnier Raspberry Coulis, Butterscotch Gelato
Yet another delicious dessert was the lava cake served in a little mason jar. Such a cute way to present the dessert and ensure you dig deep to get a little of everything in each bite. And with that, my food baby was about ready for delivery.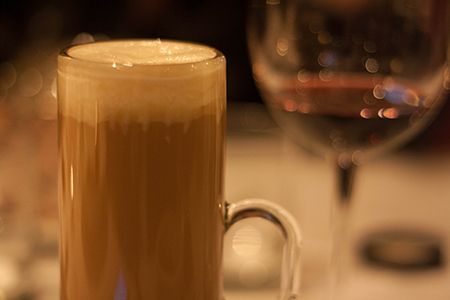 A big thank you again to the crew at Murrieta's for all their hard work and the opportunity to check out the new summer menu! I do look forward to trying out more dishes (ahem, lots of creme brulee), as I know I'm in good hands when Chef Chartrand is in the kitchen.
Disclaimer: as this was a media launch event, views expressed in this post are solely mine. I was not expected to feature this restaurant on my blog, nor obligated to do so. This post is 100% my opinion, and as always, my priority is to you, the reader, to present an unbiased, thorough review.