Manicure Monday: All Hail The Queen
July 30, 2012
So was everyone plopped infront of their TV over the weekend watching the Olympics? I have to say.. some of those moments were definitely shockers for me! Phelps coming in fourth? Didn't really see that one coming.

This week, I'm celebrating the Olympics by donning a bit of London on my nails... with Butter London's cult favourite, All Hail The Queen.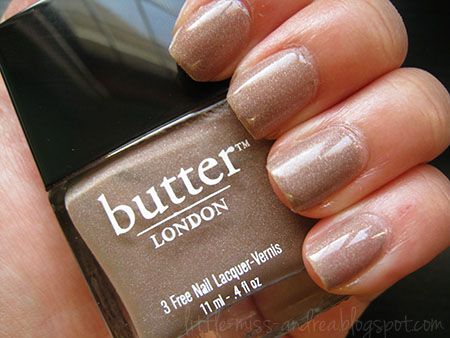 All Hail the Queen was originally named as All Hail McQueen, celebrating the late British designer Alexander McQueen. The polish was originally released in Fall of 2010, but is now part of the permanent Butter London polish collection.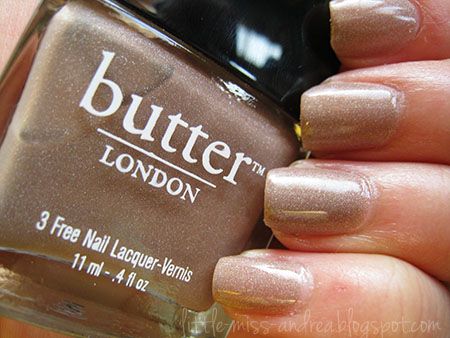 All Hail the Queen is a taupe based polish chock full of gold and silver glitter particles. It is a relatively nude shade, that I can see looking good on all different shades of skin.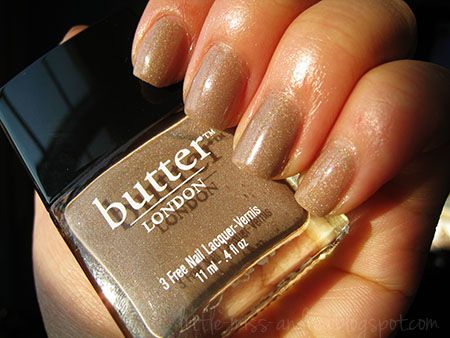 What makes this polish really special though, it how it looks under sunlight. Look at those glitters shine! At two coats, the polish was completely opaque on my nails, but one coat would be enough for a sheer coat of nude colour.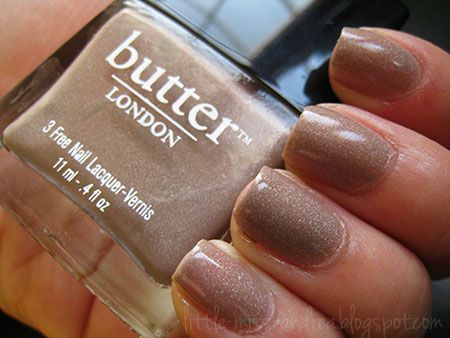 All Hail The Queen is my first polish from Butter London, but definitely not my last. The application was smooth, and the formula just flowed right onto the nail. The brush, despite thin, is very flexible and spreads nicely on the nail for even application. Love the polish and I can't wait to acquire more!
Anyone have a favourite shade from Butter London to share?