Manicure Monday: Re-Fresh Mint
July 23, 2012
Happy Monday! Hope you all had an enjoyable weekend :) There's so many events going on in my city right now that I was just all over the place. The local exhiition/fair is on, as is the Indy, and Taste of Edmonton - an event where local restaurants make samples of their food for you to try! You know I was all over that.. especially when some of my fellow food bloggers were competing in a cook-off! More on that later.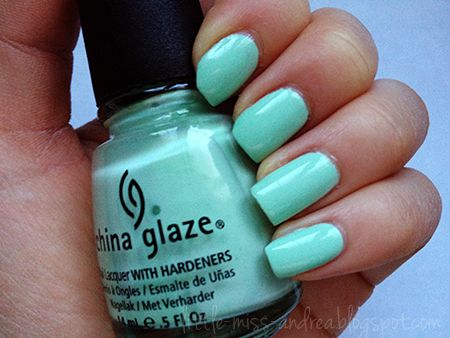 I'm still riding high on the mint coloured kick, and sported China Glaze's Re-Fresh Mint on my tips this week. Re-Fresh Mint is an older shade, circa 2010's Up & Away collection. But seeing as it's my favourite colour, I can never have too many mint shades.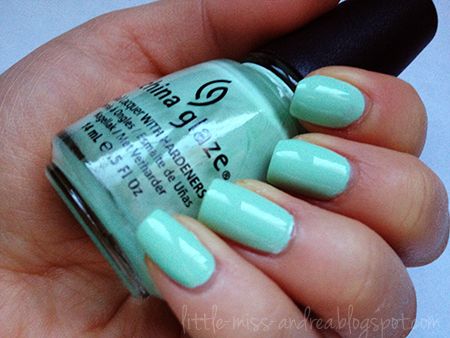 This particular colour is a pale mint creme - definitely with more yellow in it than blue like regular mint shades, but since it is much lighter, it can appear a little chalky on certain skintones.
I always have some issues with China Glaze brushes, since they're longer and thinner than the OPI Pro-wide brush, but with some practise and patience, application isn't all that bad. The formula is a little runny, but definitely opaque after two coats. Smooth colour and full wear for up to 4 days without chips - I'm a happy camper.
What did you guys do this weekend?