Manicure Monday: Navigate Her
July 02, 2012
Happy Monday! To all my fellow Canadians - hope you had a wonderful Canada Day! For the Americans - the 4th of July is just around the corner.. so your extra vacation day is coming up! One of these days I need to experience it in the States for myself!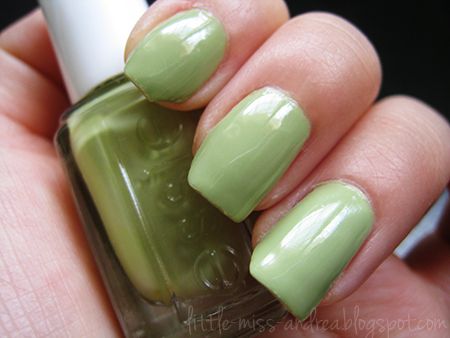 Today I have the colour that the Essie Spring collection is named after... Navigate Her. When I think of navigation, I think of blue.. but I guess Essie thinks otherwise, as this colour is a pastel green creme!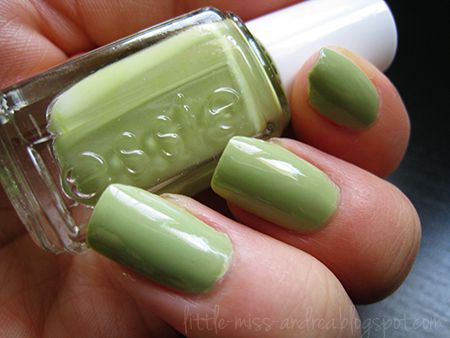 Unlike the usual mint greens that we've been seeing for the season, this one has much more yellow in it, making me think of algae. Maybe that's the connection to the sea and navigation.. hah!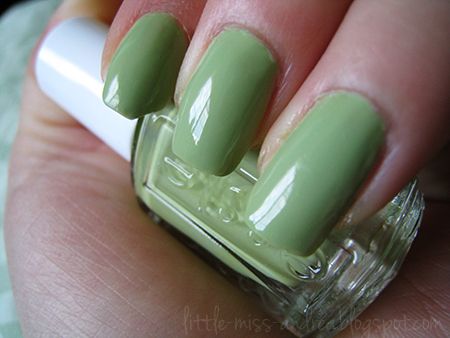 Formula is fantastic to work with and application was a breeze. At two coats, this polish is opaque, but doesn't have the best staying power out there. After three days I began to see chips, and had full on chunks of colour missing by the fourth day. Booo! You might notice that my pinky finger has taken a vacation this week.. there was a major accident, and hopefully it will recover enough to reappear next week ;)