Manicure Monday: Turquoise & Caicos
July 16, 2012
Hi everyone! Hope you all had a fantastic weekend! I was down in Calgary - so nice to be with friends, relax, and just stuff my face with food. I was literally in pig mode.. Eat.. sleep.. eat.. wait & digest.. eat. Time to start working out again before I become a big ball!


On my nails this week is an oldie but goodie - Essie Turquoise & Caicos. With mint shades popping up everywhere, it was only right that I pulled out this colour to play with, and spice it up with some gold glitter (Sephora by OPI
Only Gold For Me
)! Not to mention, it's a great pop of colour for any outfit!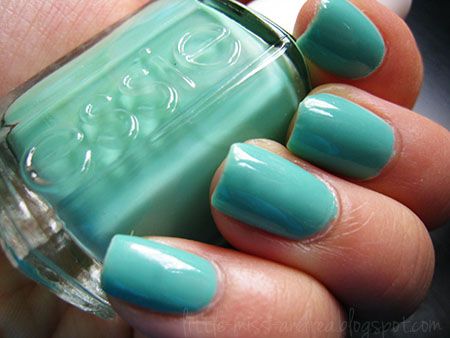 I find myself going back to this shade all the time. It's a beautiful vibrant teal-mint colour, quite similar to the classic Tiffany Blue. And luckily, this shade is permanent in the Essie collection - so you can pick one up too!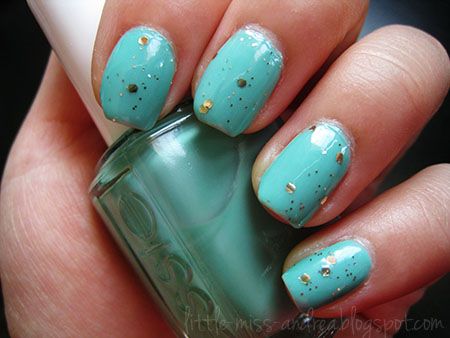 The formula is fantastic, and honestly, you could get away with just one thick coat on your nails. Application is smooth, and I always get 4-5 days of chip free wear. How much better can this colour get?
Which shades do you always find yourself going back to?