Happy Birthday Rajeev : Rockford Grill
October 24, 2010
This past Friday, Rajeev called us out to celebrate his 20th birthday with him at Rockford Grill. Needless to say, I was excited to check out the new restaurant here in town.

Owned by the same group that manages Moxie's, CHOP, Dennies and etc., this restaurant comes to Edmonton after opening three locations in British Columbia. From the outside looking in, the restaurant looked like it would be a bit pricey, but a nice place to have a sit down meal.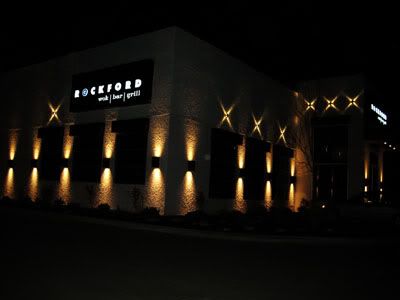 Exterior of Rockford
Upon walking in, there were two sides to the building - a lounge to the left, and a dining room to the right. The restaurant was dimly lit by oversized lamps suspended from the ceiling, which is quite typical of most casual fine-dining restaurants here in our city. The items on the menu were quite reasonably priced, and leaned towards Asian fusion cuisine.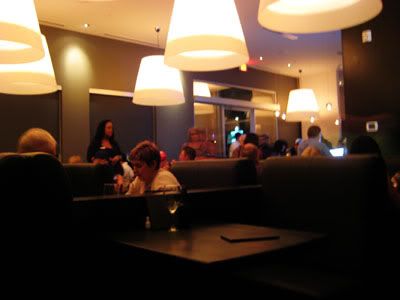 Dimly lit dining room
To start, I ordered the wok mushrooms. A mix of shiitake, portabello and crimini mushrooms wok fried with garlic and shaoxing wine was very tasty, but on the salty side of things. I couldn't eat them all due to the saltiness of the dish, so I waited for my main to arrive to offset the intense flavour. Otherwise, the mushrooms weren't overcooked, and had a nice texture to them.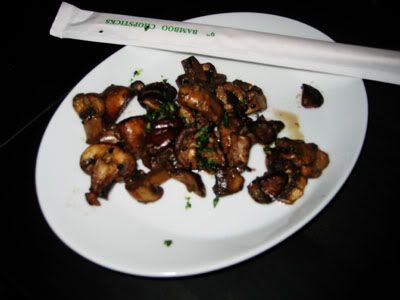 wok mushrooms
For the main course, I opted for the 9 oz. sirloin creole style steak, which was described to be cajun rubbed with spicy creole butter. Compared to the charbroiled version, the extra $2 seemed to be worth it to try out cajun style steak. But boy, was I WRONG.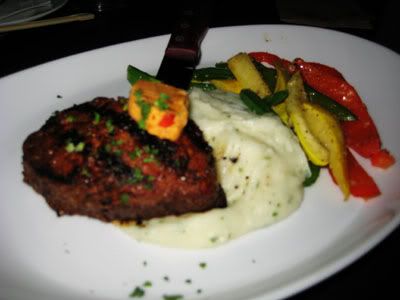 Cajun style sirloin steak
When my steak arrived, it looked exactly the same as the charbroiled one that one of our friends ordered, but the only difference was the colour of the butter sitting on top of the steak. My creole butter was orange, while his was a yellow, lemon parsley butter. My creole butter hardly tasted like anything! As did my steak, it hardly tasted different from the charbroiled version. In addition, I asked for medium-rare steak, and mine was clearly overdone as it had very pale light pink in the middle. Pretty disappointing, but I decided to eat it anyway since our food took quite a while to arrive at the table. I was too hungry to send it back and wait for another plate!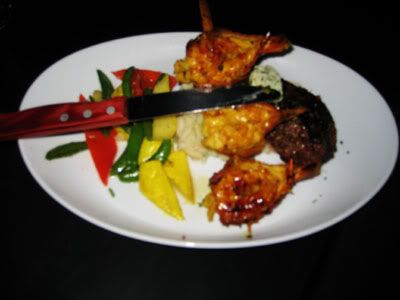 Charbroiled sirloin with jumbo prawns
If this counts for anything, my seasonal vegetables tasted good.. but that really doesn't make up for the poor steak!
Based on what everyone else ordered, it seemed that their food came with no problems. I wasn't too impressed, but considering I paid my visit during their first couple days of opening, I may or may not give this place another try. I much prefer their older sister, CHOP, which is actually located right around the corner from this restaurant. If you do visit and are to order the steak, opt out from getting the cajun style version, it really isn't worth the extra money.
With that, I leave you with some pictures from that night!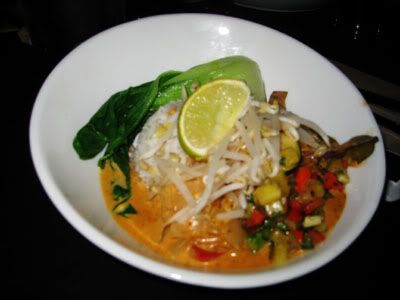 Vegetarian Red Curry Rice Bowl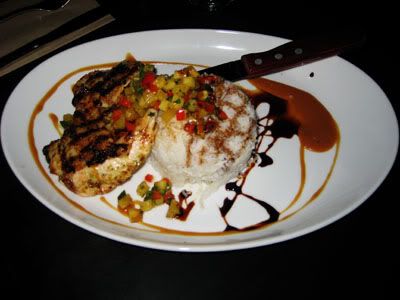 I *think* this was kung pao chicken

Ginger beef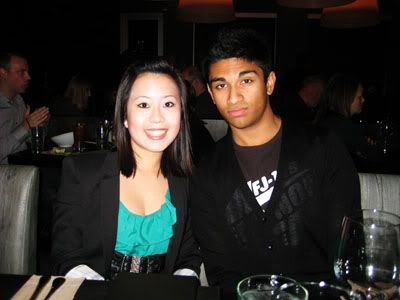 Me + Birthday Boy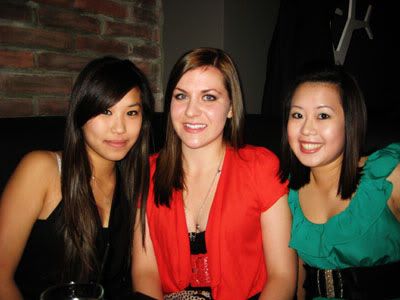 With Cassie & Lisa!
Last but not least, Happy 20th Birthday Rajeev!
Rockford Wok Bar Grill
10111 Ellerslie Road SW
Edmonton AB