Edmonton Corn Maze!
October 10, 2010
On Friday after class, the girls and I decided to head out to the Edmonton Corn Maze for a girls night with dinner planned afterwards.

As we progress through fall, the days get shorter and shorter, and the sun just sets so early! We headed to the maze at 5pm, and the sun was already sitting just over the horizon.



Welcome to the corn maze!
I remember the last time I went to the maze was maybe 5 years ago, and going this time, things seemed to be very different. I know that the corn didn't look healthy since we visited late in the season, but the stalks seemed to be so short. The last time I went, I felt like the stalks of corn towered over me!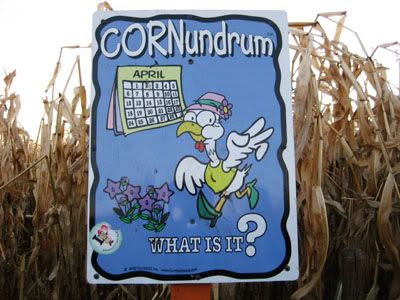 Cute little question stations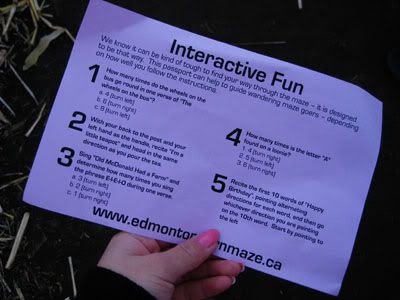 My set of questions
Prior to entering the maze, there was a station with different coloured paper, each with questions pertaining to different subjects. Throughout the maze, there are different stations with questions for "interactive fun". By answering an answer correctly, you can determine which way to turn to find your way out of the maze. We tried to use the questions to go through the maze, and finished it within what seemed to be an hour. Back in the day, I think I was stuck in the maze for a good hour and a half!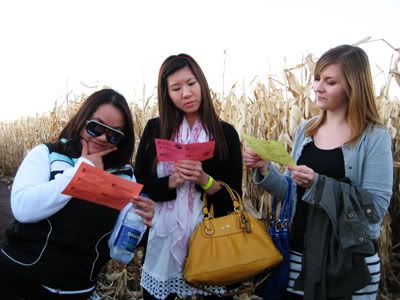 Trying to figure out the answers.. hah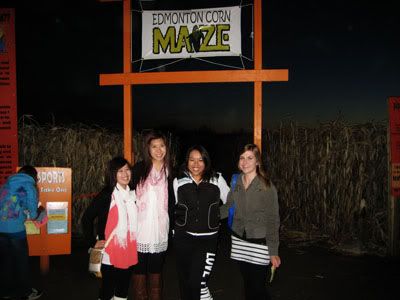 Finished!
While we went through the maze, it was extremely annoying to find that there were bratty children running around, picking ears of corn and throwing it up into the air at other people! Ridiculous! Other than that, it was a pretty good night for us to spend some girl time, and we headed to Moxies after to finish off with a white chocolate brownie! Yum! :)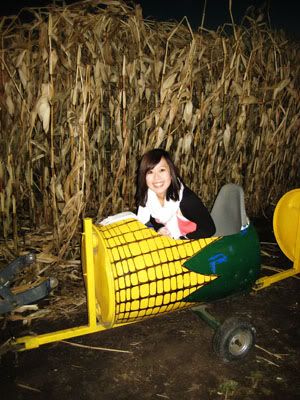 Kernel Express!