#SimplyBetter: Baking with Karine Moulin
October 18, 2014
Sometimes it's the little things that make or break your day. For me, it's always the little things that brighten my day – seeing the brightly coloured produce at the farmers market, having a sweet treat in the afternoon, or simply sitting down with my whole family for dinner.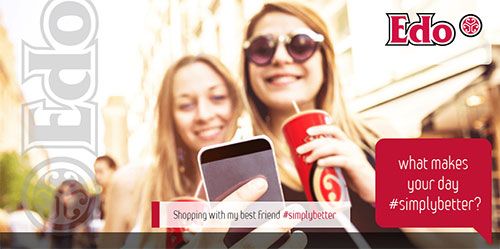 Edo Japan recently launched a campaign with the intention to make your day #simplybetter. It can be something big, or it can be something small. The company is looking to make someone's day simply better and it could be you! They are seeking submissions from the public that describe what makes their day better – and they want to help make it come true.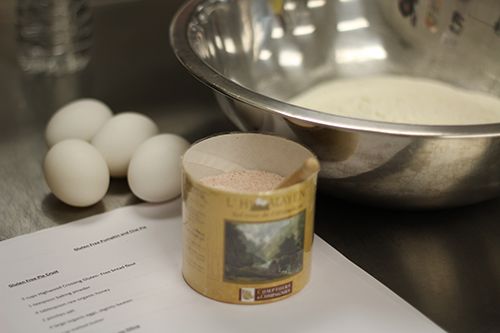 So what makes my day #simplybetter? Ever since graduating with my second degree a few weeks ago, life has been a crazy rollercoaster ride. Starting a new career has been so exciting, and balancing it with blogging and my personal life has definitely been a bit of a challenge. My boyfriend has a hectic schedule, so in combination with mine it has been difficult to find time to spend together. So what makes my day simply better is just having the opportunity to spend time with my boyfriend in the kitchen either baking or cooking. Cooking a meal together is a favourite past time of ours and we love testing out different recipes together.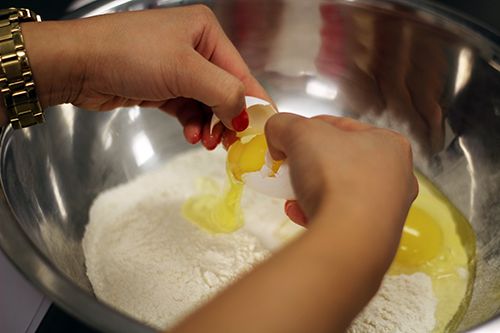 Edo Japan extended the opportunity for me to make my day simply better by providing me with a $50 gift card to make my wish come true. I jumped at the opportunity to take a baking class offered through St. Albert's Dig in Fest last weekend. The class was taught by Karine Moulin, a competitor on season 4 of Top Chef Canada, and pastry chef at Hotel Arts in Calgary. We were both so excited to take part in her class as we rooted for her while she was on Top Chef earlier this year.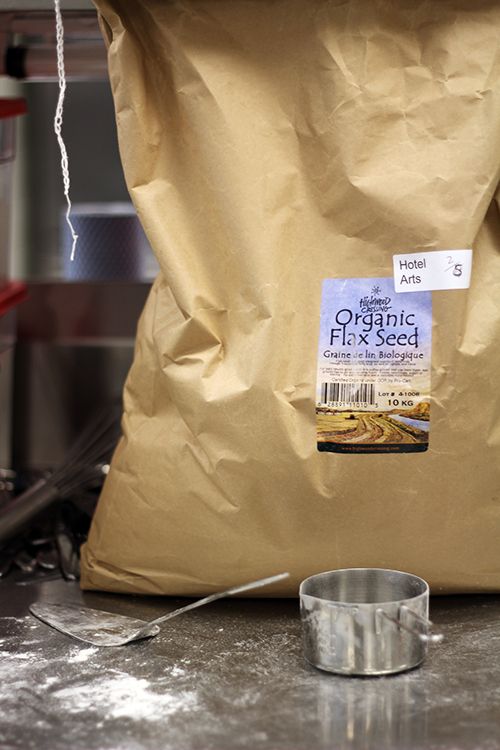 As Thanksgiving was right around the corner, Karine taught the class how to make a gluten free pumpkin and chai pie. Pumpkin pie is a must for me during this time of year, and the inclusion of chai spice was just the icing on the cake! The one hour class was so much fun and it was such a great feeling to be in a kitchen working alongside my boyfriend. We had so much fun and learned new baking tips and tricks along the way. Oh and I forgot to mention that the pie was amazing! I don't think I will ever eat a plain ol' pumpkin pie again.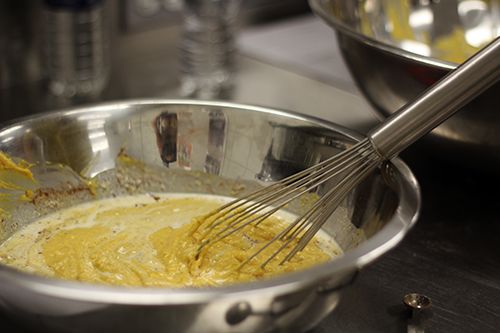 So we both want to send a huge thank you to Edo Japan for sending us to the cooking class and making our day simply better. Although we have cooked together many times, it just felt so different learning and working together as a team in the kitchen. I would highly recommend taking a cooking class with your significant other – it's so much fun!
So what makes your day #simplybetter? Hop on over to the Simply Better website and submit your moment. It may just come true!
-----------------------------------------------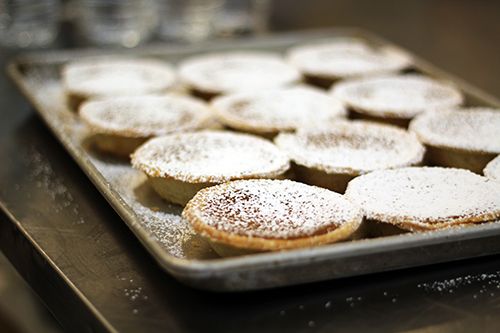 GLUTEN FREE PUMPKIN & CHAI PIE


(recipe courtesy of Karine Moulin)



Gluten Free Crust
3 cups gluten free bread flour
1 tsp baking powder
4 tbsp raw organic honey
3 pinches salt
4 large organic eggs, slightly beaten
1 cup melted butter

Pumpkin & Chai Filling
2 organic eggs, beaten
16 oz. pureed pumpkin
1/2 tsp salt
1/4 cup raw organic honey
1 1/2 cups 35% cream
3/4 tsp cinnamon
1/4 tsp ginger
1/4 tsp ground gloves
1 tbsp chai tea spice, ground

RECIPE

Prep time: 15 minutes
Cook time: 1 hour
Yields: 1 deep dish pie (6-8 servings) OR 2 regular pies (12-16 servings)
1. Combine all crust ingredients together by hand until combined, roll into a ball and refrigerate until firm.
2. When the crust is ready, roll out and fit into pie pan. Crimp edges and set aside in the refrigerator until chilled.
3. Combine all filling ingredients together until just blended. Pour batter into pie crust.
4. Bake at 360'F/182'C for 10 minutes. Remove and line edges of crust with foil.
5. Return to oven and reduce heat to 325'F/163'C and bake for 40-50 minutes or until a toothpick comes out clean.
6. Place in refrigerator to cool.
Serving suggestions: top with whipped cream and a dash of cinnamon sugar / top with icing sugar and brulee, finish with freshly whipped cream.