NAIT: EAT. LEARN. CELEBRATE.
October 30, 2014
A few weeks ago I had the opportunity to attend the EAT. LEARN. CELEBRATE. event at NAIT. Alongside some other local food bloggers and foodies, I received a preview of all the food that NAIT has to offer, including Ernest's fall menu and a look at what the culinary arts program offered on campus.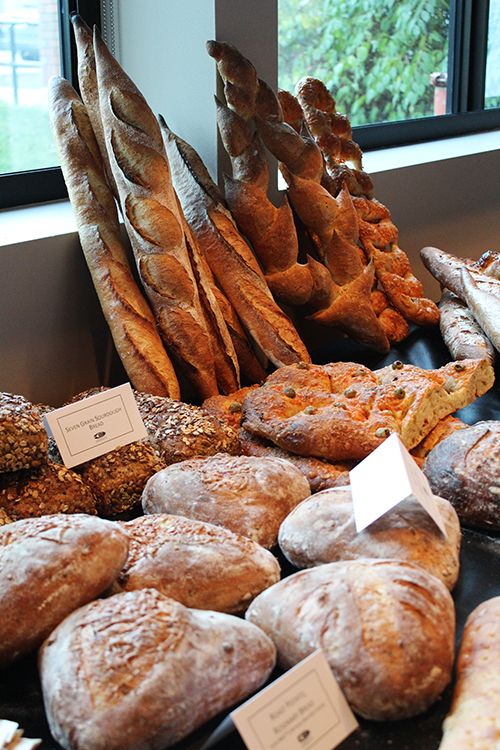 A variety of fresh breads baked by students
Throughout the evening it was such a treat to sample different artisan cheeses, cured meats, and breads made by the culinary students. All the food sampled was excellent and I can really tell that this program prepares students well to work in some of the finest kitchens out there!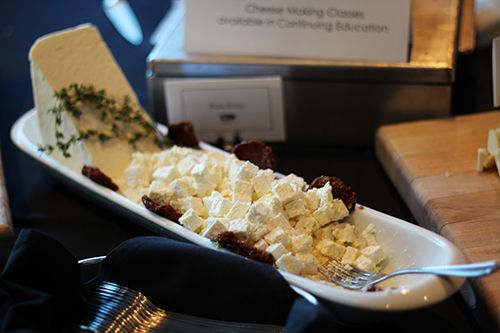 Feta made by culinary students, available in the Retail Meat Store
Students in action! Time to flambee some shrimp
Ernest's dining room was transformed into a place for guests to congregate and sample the different products made by culinary students at station-style displays. My favourites by far were the breads and charcuterie. Olive & jalapeno focaccia, seven grain sourdough, roast potato and rosemary bread... the list went on and on and all the breads were soft and fresh. On the charcuterie side, students learn to butcher, prep, and cure meats. I have to say that their beef jerky is quite addicting, and lucky for everyone the breads, meats and cheeses are available for purchase in the
Retail Meat Store
and Common Market.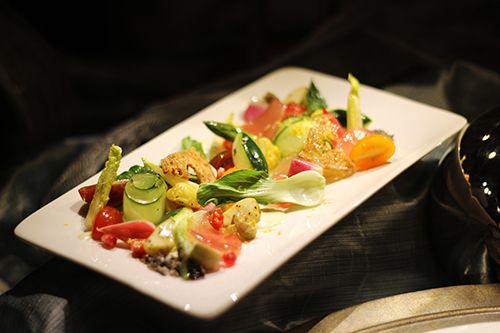 Beautiful offering from Culinary Team NAIT
The kitchen was open for guests to explore that evening, and many dishes off Ernest's fall menu were being offered to guests. The level at which the students are trained is really to be admired. They're taught to embrace local producers, they treat the ingredients so well by bringing together fantastic flavours, and the finished plates are beautiful! Many different cooking techniques are learned and showcased through Ernest's menu, the students should really be proud of each dish that leaves the kitchen.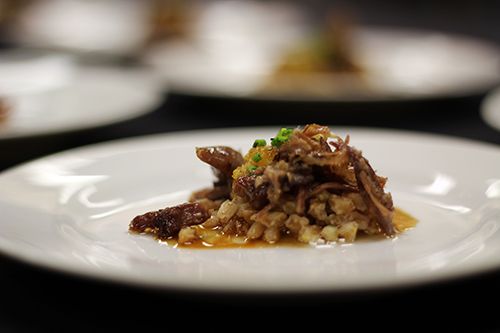 Brome Lake Duck Confit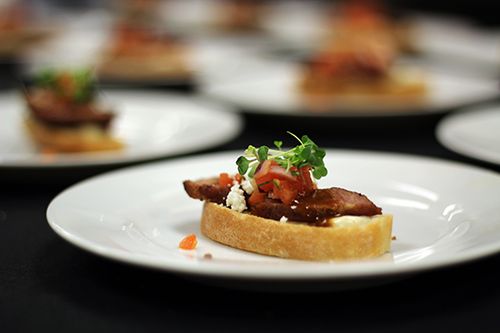 Slow cooked Irving's pork cheeks on garlic crostini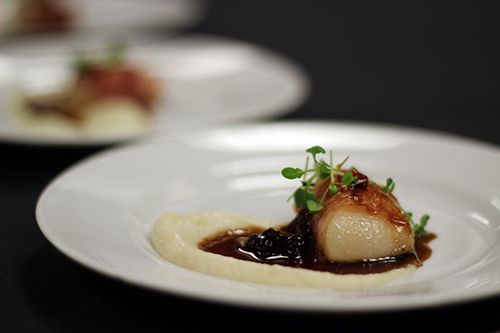 Panchetta wrapped scallop with truffle cauliflower puree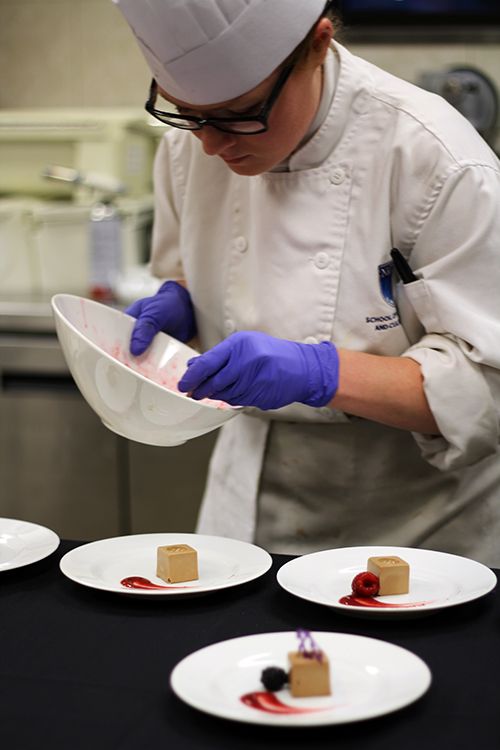 Plating Guittard milk chocolate mousse with melba sauce
The dishes in the kitchen were excellent and showcase the talents of all the students trained in the culinary program. All the dishes I tried that evening were well executed and I'm sure the sit-down dining experience would be fantastic. I know I will be back for a sit-down dinner at Ernest's to try bigger portions of these sample dishes, and I encourage you to do so as well if you have the opportunity! Ernest's is a hidden gem here in the city, but now the secret is out! Take a look at their
menus here
and stop by for a meal!