Makeup Monday: Make Up For Ever HD High Definition Blush
April 07, 2014
Happy Monday, everyone! Spring decided to visit Edmonton this past weekend and I think it's finally here to stay. I'm so sick of the random snow storms and cold snaps. It's time for some warm sunshine and leaves to start sprouting on trees!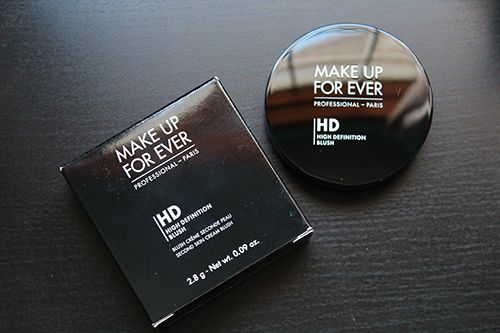 With every change in the seasons, I update my skincare and makeup arsenal to suit the changing weather and humidity. Make Up For Ever (MUFE) recently released a brand new blush formula for 2014 to add to their iconic HD range, and I've been testing it out for the past week. The HD cream blush is formulated to feel like second skin. It's weightless, blends effortlessly and is able to give cheeks that natural glow.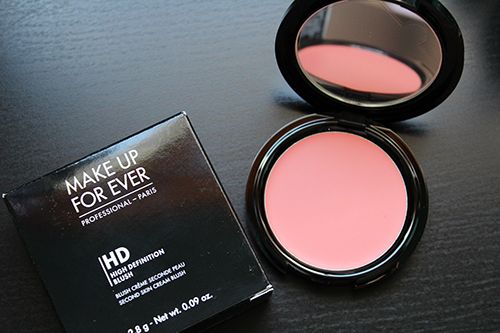 Let's talk packaging. The compact housing the product is the classic, sleek plastic used for almost every MUFE product. It's small and lightweight, with a study snap closure and convenient mirror inside for touch ups on the go. I really appreciate that there isn't any wasted space, meaning that there is as little plastic as necessary to hold the blush. Nothing drives me crazier than unnecessary materials to make a product clunky.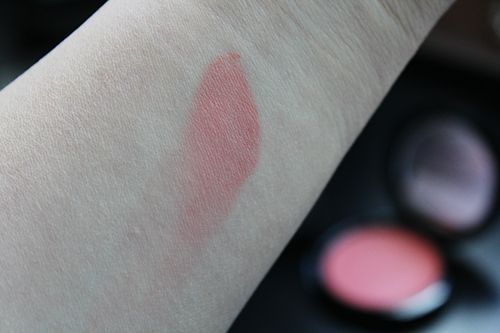 I have shade #215 Flamingo Pink, and its just a tad lighter than what I perceive to be the pink of a flamingo. The formula is smooth, creamy, and highly pigmented. Trust me, a little goes a long way! It's smooth to the touch and a breeze to apply, as it glides right over the cheeks to deposit colour. The blush can be applied with the fingertips, a sponge, or a fluffy brush, and I found that a full, rounded brush gave me the most even application. The formula lasted me up to 6 hours of wear with a natural finish, so I'm pretty happy with the product. The range includes sixteen shades, so there's something in there for every skintone. Have you tried this blush yet?
This year, Make Up For Ever is celebrating 30 years in the industry. To celebrate this occasion, they're looking to send 20 people to Paris for a week this July! I totally wish I could go. Whether you're a professional makeup artist or a makeup addict, there is a separate makeup contest for whichever category you fit into! By entering the contest, you could make this trip a reality for yourself. Full details on their
website here
.
*Disclosure: This product was sent for consideration of a review.