Makeup Monday: theBalm Toile Instain Long Wearing Staining Powder Blush
August 05, 2013
Happy Monday! It's a long weekend here where I live so I'm recovering from a relaxing day at the lake. Sounds like a hard life, right? ;) For those of you having to work today, hope the day goes by quickly!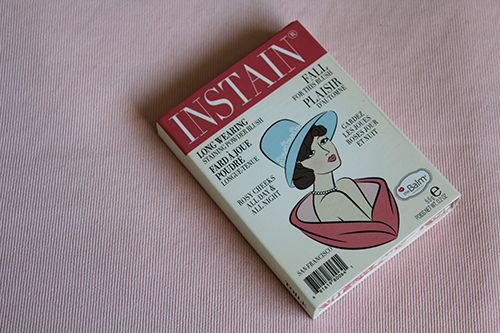 Aside from lipsticks, my favorite beauty product to play around with is blush. It's a product that can be hit or miss, and I have a hit to share with you today. theBalm recently released their Instain Blush, which they describe to be a long wearing, staining powder blush.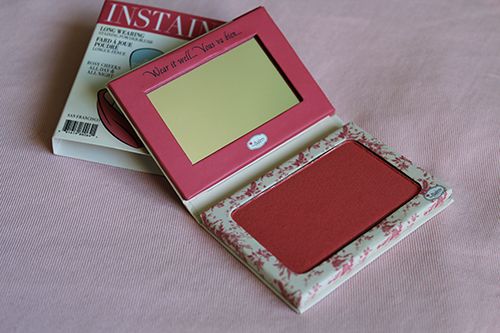 First of all, the packaging is just so cute. Mimicking the layout of a magazine, the package itself is palm-sized, armed with a mirror and encased in a sturdy cardboard material. Each different shade in the product range features a different "cover girl" on the front, so it's easy to distinguish one colour from the next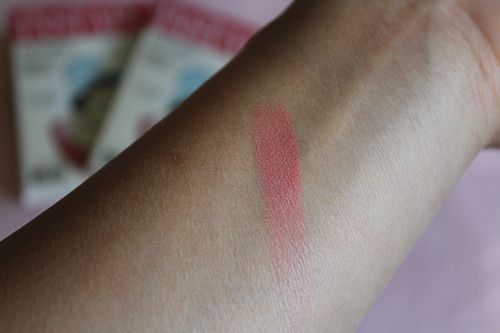 The product itself is finely millled, meaning it's buttery soft and velvety to the touch. The blush is quite pigmented, so a little amount does go a long way. Using a brush for application, the blush is easily blendable, and happens to build up quite nicely if you like heavier colour. Toile, the shade I have above, is a strawberry pink shade that would look great on all skintones. It is quite similar to Benefit's Bella Bamba, minus the glitter. Applied with a light hand, it has a natural pink flush tone to it, which is why I like it so much. In terms of wear, it did stay on my skin for up to 8 hours, but it did definitely fade a bit throughout the day. Pretty good in my books, if you ask me!
So where can you pick up this blush? Nail Polish Canada (NPC) recently started carrying the Instain line, and has
all six shades
available for purchase. At $22, it's a pretty good price for 25.5g worth of product! For a limited time, NPC has free shipping on all orders, so pick one up now if you're interested! Also, they're holding a contest to win $75 worth of products from theBalm, so
click here
to check out the contest and enter. Good luck!
*Disclaimer: this post contains a sample provided by PR for consideration of a review