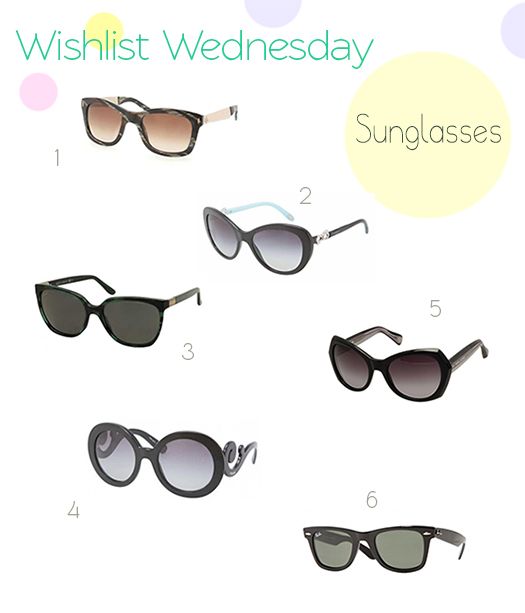 1. Tory Burch / 2. Tiffany & Co. / 3. Gucci / 4. Prada Baroque
5. Marc Jacobs / 6. Ray Ban Wayfarer

If there's one thing I never leave my house without in the summer (other than sunscreen!), its my sunglasses. If it's so important to protect your skin from the sun's damaging UV rays, its equally as important to protect your eyes too. And what better way to accessorize and change up a look than with a pair of shades? Over the years, I've accumulated tons of sunglasses and I rotate through them all the time. From aviators, to cat eye frames and large square shaped shades, I'm always on the lookout for new styles to add to my collection. When I was contacted by Smart Buy Glasses, I took a look at their site and it was like a goldmine of styles I've been looking for! They carry designer frames and sunglasses, all for a fraction of the price you would buy them for in a retail store. Above are the styles I'm loving - which one is your favourite?
Disclosure: This is a sponsored post