Manicure Monday: You Only Live Twice
December 24, 2012
Christmas Eve! Everyone done all their Christmas shopping yet? Or are you a last minute shopper? I'm finishing mine up today by picking up one last gift.. probably the first year that I've waited til the last minute to finish up my shopping! Whoops. Whichever you celebrate, I hope you all have a wonderful holiday and spend quality time with your families safe and warm.

Up this week on my fingers is my Christmas mani shade: OPI's You Only Live Twice from the James Bond Skyfall collection. That's right, James bond defies Drakes motto YOLO.. he lives twice. Yessss.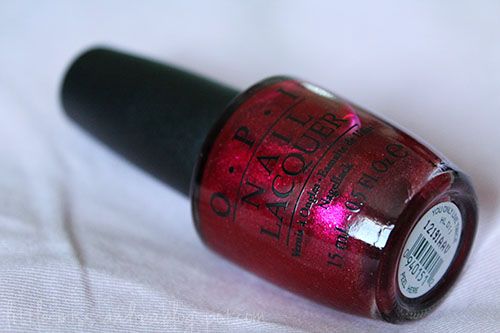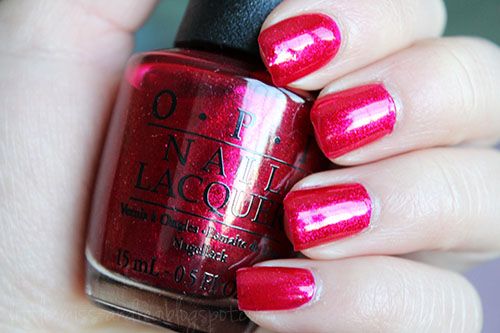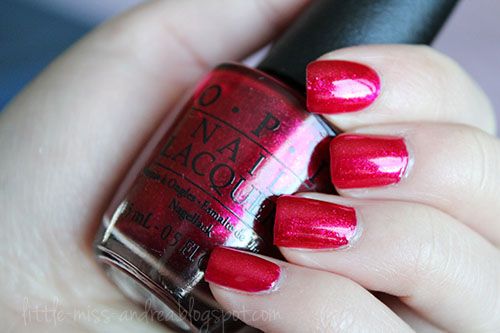 This shade is absolutely perfect for Christmas. It's a deep magenta shimmer, full of reflective shimmer and a glossy finish. I wouldn't say its unique as there are likely plenty of dupes (or close dupes) out there that you can find. It's cheery and festive, and achieves full opacity with the application of two coats. What are you wearing on your nails for the holidays this year?