Manicure Monday: Skyfall
December 10, 2012
Here we are... at Monday again. With my final exams right around the corner (1st one tomorrow!) I've been indoors all weekend "studying" - I get SO distracted, it is disgusting. Hoping for nothing but the best!

This week, I finally have OPI's Skyfall shade to share with you! Named after the latest in the Bond series, I actually got to see the movie about 3 weeks ago and really enjoyed it. To keep on trend, this colour matches one of the most popular shades this season - oxblood. No, not the colour of the blood of an ox, but oxidized blood!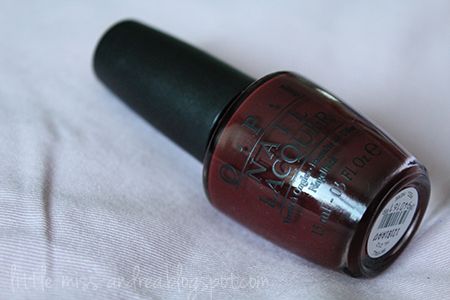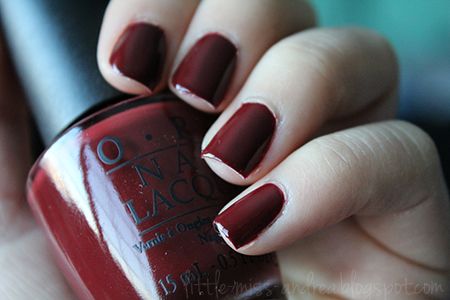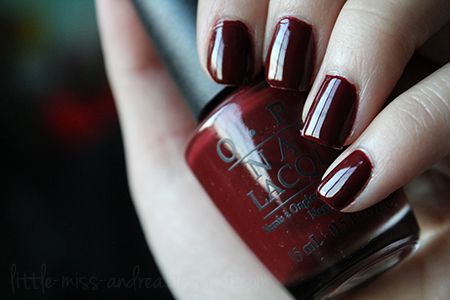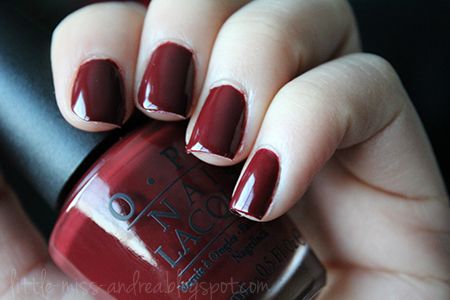 I was a little skeptical when the oxblood colour showed up in fashion trends - I personally didn't really enjoy the shade, but overtime it's grown on me and I really love the colour now. Skyfall in this collection is the perfect oxblood shade - a red with heavy brown undertones that can flatter all skintones. The formula was smooth, and application was a breeze. Two coats are necessary for full opacity and it wears well on the nails for up to 5 days! I'll definitely be wearing this one again when I get the chance.