Backwards
December 15, 2012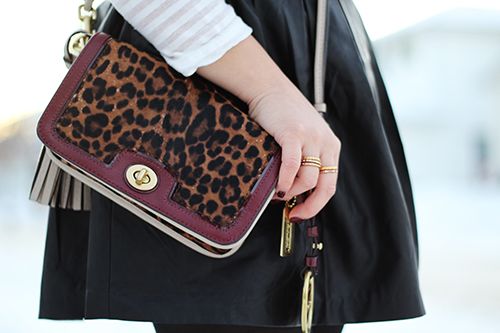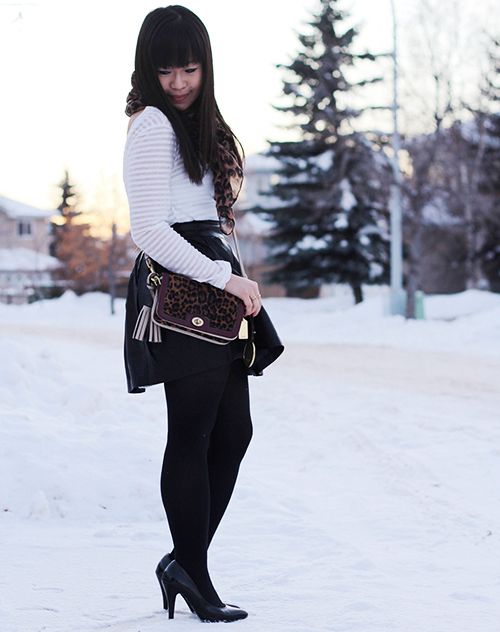 Cardigan from HK (worn as top)(similar) | F21 Tank Top, Scarf, Tights | Tobi Leather Skirt
Heels from HK | Coach Ocelot Haircalf Penny Purse (similar)

So. I've always wanted to try to wear clothing backwards just to see what it would look like. Lo and behold, I finally decided to try wearing a cardigan backwards, AND IT WORKS! I like how a v-neck button up cardigan looks with the open back - seriously, so much fun. The only problem I have to overcome is straps from purses undoing the top button, oops. So if you're going to try it out, I suggest wearing a shoulder bag or satchel to go with the look!
And I have to mention that I'm currently in love with little bags! This particular silhouette, the Coach Penny, is becoming a personal favourite. You might recognize it cause I have the sunflower one as well (
last seen here
) - but I'm loving the size and all the fun colours it comes in! Best of all the strap can be removed and it turns into a clutch. Nothing like great, multi-functional pieces.