Manicure Monday: Golden Eye
December 31, 2012
Happy *almost* New Years! Guess the Mayan calendar was really wrong considering we're ringing in 2013 tonight! How is everyone celebrating? The past couple years have been pretty low-key for me, and I'm planning on doing the same this year.. it's so cold in my city anyways! Dinner with friends, a movie, & fondue. Yum.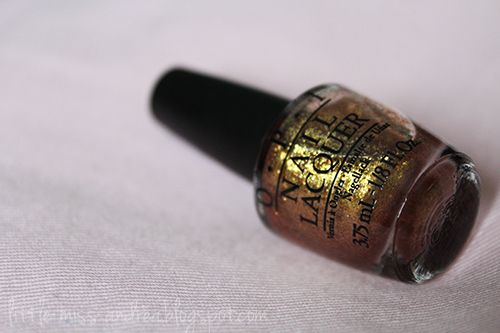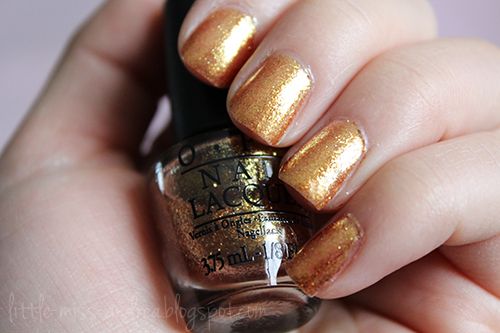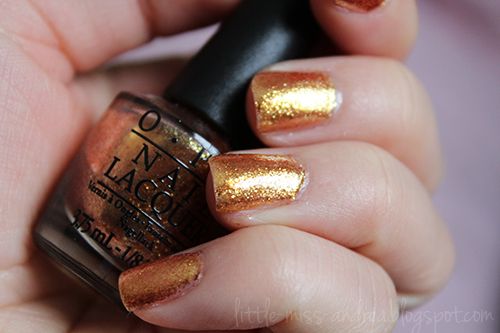 That's not to say I won't be dressing up and having lots of fun! To celebrate the end of the year, I've got the last polish I picked up from the OPI Skyfall collection to share with you, and this one is perfect for New Years Eve. Golden Eye - a glitter packed gold polish that will sparkle on your tips and be sure to have you in the celebratory mood.
Golden Eye had a surprisingly sheer formula - the pictures above have three coats of the polish and it is still not completely opaque! I'm thinking the polish would need 4-5 coats to reach full opacity, but due to the glitter, you can get away with fewer coats since the light reflection covers up the spots. Being a glitter polish, it wears very well for up to 5 days chip free, and you definitely need to use the foil method to remove the gold off your tips.
What do your nails look like for New Years Eve? Hope you all have a wonderful time ringing in the new year! See you in 2013 :)