Manicure Monday: The World is Not Enough
December 17, 2012
It's Monday again! Where on earth does the time go?! Over the past week I've been studying my little tail off, and today is the day of my last exam! One three hour exam stands in the way of me and Christmas. I can't wait to finally have time to get my stress, err, Christmas shopping done and put up the Christmas tree! Hope everyone had a great weekend, and if you're studying for finals too, good luck!

Up this week I have another gorgeous shade from the OPI James Bond collection - are you getting bored yet? :) This one is called The World is Not Enough. And if my memory serves me correctly, this is the first James Bond movie I ever watched! I definitely still remember the song for it too.. it literally was playing in my head while I did my nails!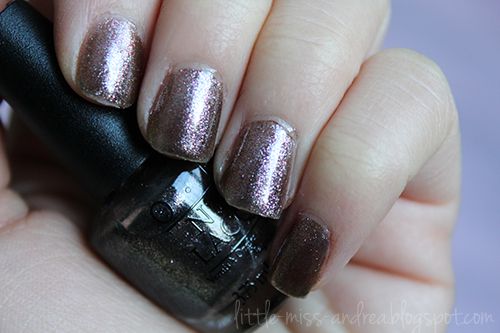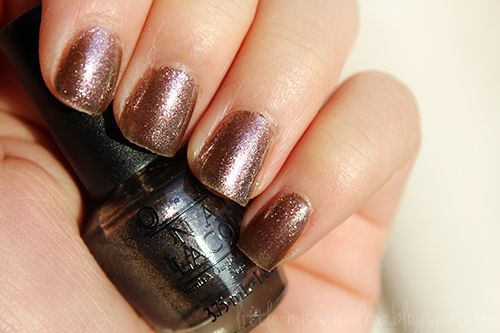 During application, I was surprised with the shade that was showing up on my nails. I had expected something dark like the bottle suggests, but the formula was quite sheer and built itself up after 3 layers to full opacity. I would have to describe the colour as a taupe based shimmer polish - there are fun pink sparkles in it. When subjected to sunlight, the pink really comes out and almost looks like a deep rose gold! There's definitely lots going on in the polish that makes it something unique in my collection. The one downside is that you see tipwear VERY quickly. Within a day the tips of my nails were visible - the edges were fading, but there was no chipping until the fourth day. This is definitely one of my favourites from OPI's holiday collection for this year!