Caudalie Vinoperfect Enzymatic Peel Mask
September 12, 2012
If I could label myself as something in the world of makeup and beauty products.. I'd probably be a self-proclaimed skincare junkie. I have a huge arsenal of products, and continue to buy and hoard despite probably having a supply of products that will probably last me for the next five years. It's a disease, I tell you.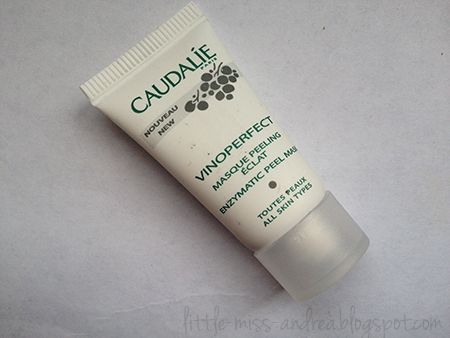 Caudalie is one of those big brands out there that charge a lot more money for their products. While I've purchased many of the anti-aging products for my mom before (she loves them), I've never actually used any for myself, questioning whether the higher price tag really gives you a better product for your skin. As you can see on the package, Caudalie derives its skincare products from grapes, taking advantage of the the anti-oxidant properties of grape seed polyphenols, anti-aging properties of Resveratrol, and Viniferine for brightening and spot correction. The team behind Caudalie consistently strives towards producing natural products for the skincare range, and all products are paraben-free.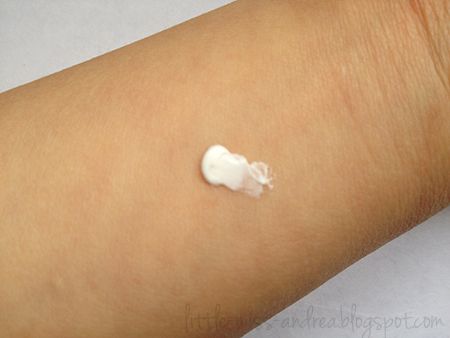 I received the Vinoperfect Enzymatic Peel Mask as a sample, and put it to the test. After use, the mask promises a clear complexion, tightened pores, and an immediate burst of radiance. I was actually quite surprised by this mask, as the mention of peeling made me imagine it would sting a bit. Surprisingly enough, the thick consistency of the product makes it similar to a cream, and absorbs/disappears right into skin upon application. The product is so gentle, and there is little to no feeling of it being applied.
After ten minutes, the product has dried into the skin and is ready to be rinsed off. My skin was very soft, brighter, and a little bit tighter - but not stripped of moisture. I was actually pretty surprised with the results since I didn't feel it working during the ten minute time period like a peel typically should. The product is non-irritating, and with prolonged use, the brightening effects would likely be apparent.
For the 3ml sample, I was able to get 3 good uses out of it, meaning that the $40 full sized product for 40ml will give you about 40 uses, equalling out to $1 per use. Of course it's not a full strength peel that you would get if you go to the spa, but this one soothes the skin, and is a great way to take 10 minutes to just relax and let the product do its work.
Available for purchase via
Sephora
and
Caudalie
.