Manicure Monday: My Very First Knockwurst
September 17, 2012
Hi everyone! Hope you had an enjoyable weekend and a great start to your week. Ever since the beginning of this school year, I could no longer enjoy my Mondays.. I start classes at 8 AM, and finish at 5 PM, with just a one hour break all day long. I'm dreading the next couple Mondays this semester that I'll have to wake up at 6AM just to get to school on time.. :(


Today I have another neutral shade from the OPI Germany collection for Fall 2012 share for you, and this one's called My Very First Knockwurst.
The creme shade doesn't exactly remind me of knockwurst, or bratwurst for that matter. Don't think I'd want to eat sausages that are this shade of pink, but it honestly does remind me of baby piglets which the sausages are usually made of. Maybe this is the connection?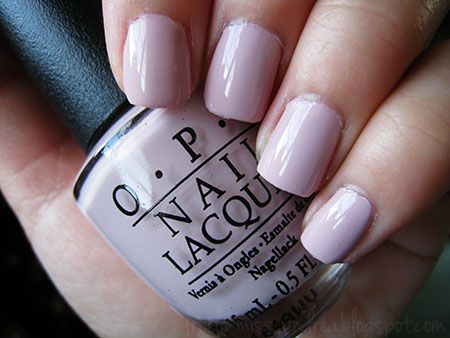 Either way, this shade is a very pretty pale, putty pink. The formula was very smooth upon application, and was much more opaque than I had anticipated. Two thin coats brought upon full opacity, and the shade wears to 4 or 5 days without chips.
School is very, very busy for me right now, so I apologize for not getting back to you guys sooner! I will definitely make some time to sit down and reply to you all individually in the next couple days. Have a great week!