Manicure Monday: Number One Nemesis
September 03, 2012
Happy Labor Day! Hope everyone is enjoying their long weekend - and if you have to work today, hope the day went by quickly and you have a long relaxing evening! I'm finally back in Edmonton and settling in for the next couple months thanks to school - but I have lots of things to share from my trips and can't wait to tell you all about it!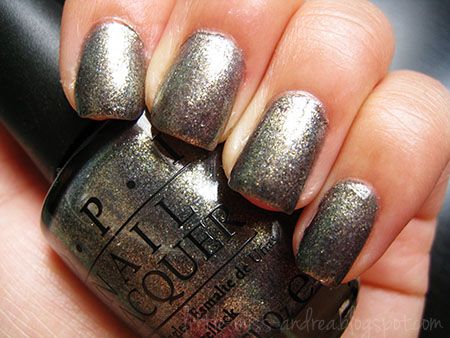 I'm sure it's no doubt that Fall is right around the corner - the temperatures are dropping and I'm looking at putting together my wardrobe for the cooler weather. So this week, I'm wearing OPI's Number One Nemesis from the Amazing Spiderman collection.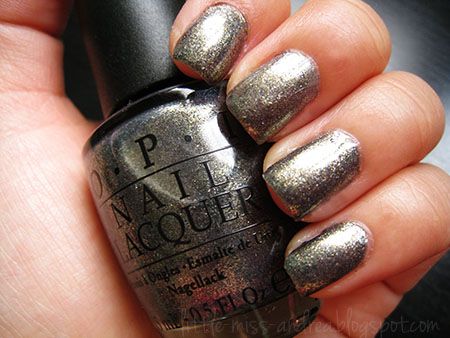 Although this shade was released in the summer time, it just didn't seem right to be wearing it in the warmer weather. This colour is a glitter packed grey shimmer, that leans a little green, but the glitter particles in it are so many different colours. You can spot gold, silver, charcoal, and some green in there, making it an interesting colour.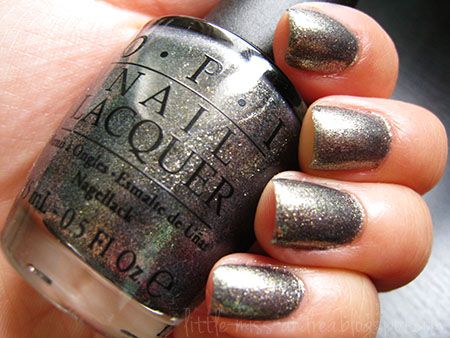 It's rumoured to be a dupe for Chanel's shade Graphite, and from other swatches, they look almost exactly alike. The OPI version is much more affordable! In terms of formula, it applied like a sheer grey jelly polish packed with glitter. It was runnier than I expected, but with two coats, it was basically opaque on the nail. Surprisingly enough, the wear time wasn't too great - I started seeing chips within 2 days. But if you're on the hunt for Chanel's Graphite, pick this one up. Removal is definitely difficult, so use the tin foil removal method and things will be a breeze :)