Manicure Monday: To Buy, or Not To Buy?
June 25, 2012
After a weekend of sunshine and rain.. it's Monday, folks. Hope you all had a great weekend!

This week I have another polish from the Spring 2012 Essie Navigate Her collection. I don't really comprehend the name itself, but To Buy or Not to Buy is quite a complex polish.


Under normal circumstances, it seems like your run of the mill lilac creme polish. But in the bottle, it's easy to see that its packed with blue/purple duochrome sparkles that shine when the light hits them just right.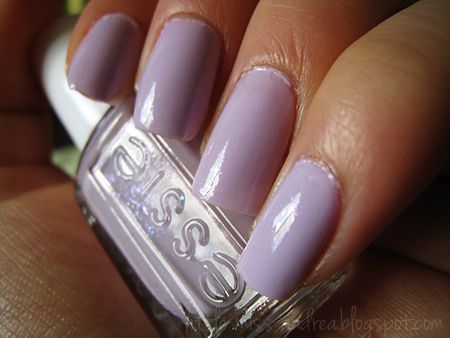 Funny thing is, when applied on the nail, they basically disappear and are nowhere to be found.. unless you look hard enough and hit just the right angle. If you look closely at the bottle in these pictures, you'll see those little deceiving flashes of purple.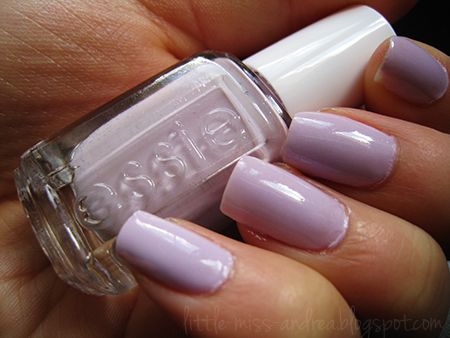 Although I have plenty of lilac polishes in my collection already, it's the presence of the glitters that make this one stand out above the rest. Application was smooth and the polish was fully opaque in two coats.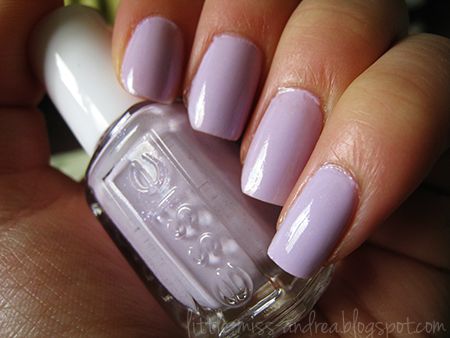 After 4 days, I start to see some signs of wear, so this polish is pretty good in my books. Although subtle, this polish might be a great addition to your collection! So to buy or not to buy?
Buy.