Manicure Monday: Essie Tour De Finance
June 18, 2012
Tour De Finance. What kind of race would that be? Probably super boring unless you're a finance major. Anyone out there in business? Hah.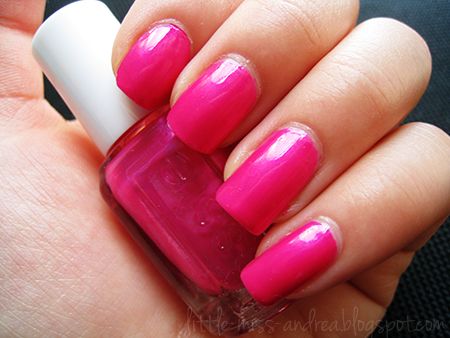 Oh, Essie. This particular shade is from Essie's Navigate Her collection for Spring 2012. It's not really the most unique of shades, as it's a very typical hot fuchsia tone that many nail lacquer companies out there carry. But hey, it's a great shade for the summertime!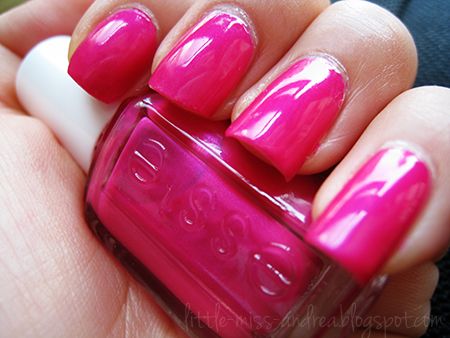 Although I tend to hate polishes that don't have a creme finish, Tour De Finance is one of those shades that can look like a creme, but have a subtle shimmer to it.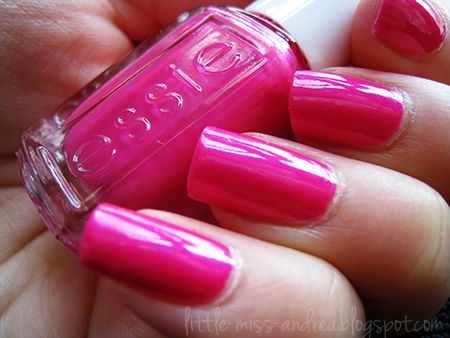 The shimmer hiding in the base shines pink & blue, and you don't really notice it much unless you're under the light at the right angle.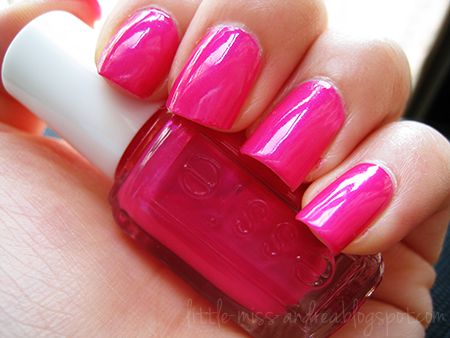 The formula here applies smoothly, although streaky in the first coat. I had to use two coats to even things out, despite having it be a highly pigmented polish. The only disappointment was issues with wear. I saw my first chips within a day, and it unfortunately went downhill from there. It's a very pretty colour, but for a shade that you can find produced by other companies, I would skip this one since the chips really aren't worth it!