As I'm writing this, it's 3AM. Jetlag sucks. Only, the weird thing is that the jetlag I'm experiencing from this Asia trip is different from what I've encountered in the past. Usually when I get home, I crash, and wake up groggy and grumpy the morning after. For the days following, I wake up numerous times throughout the night and have the worst sleep ever. This time around, I sleep soundly throughout the night.. the only problem is that I sleep from 3AM til noon. Not exactly ideal, but I guess I'll take it over waking up at 4 in the morning.

So yes, I'm finally home, my laptop is still dead, and it's freaking COLD here in Edmonton. Well, it's not really that cold, but in relativity, I feel like it's winter again after coming back from Hong Kong. I've caught a cold, and it's forecasted to rain everyday for the next week, so if I do plan to step outside over the next few days, I'll be wearing this trench coat I picked up a month ago: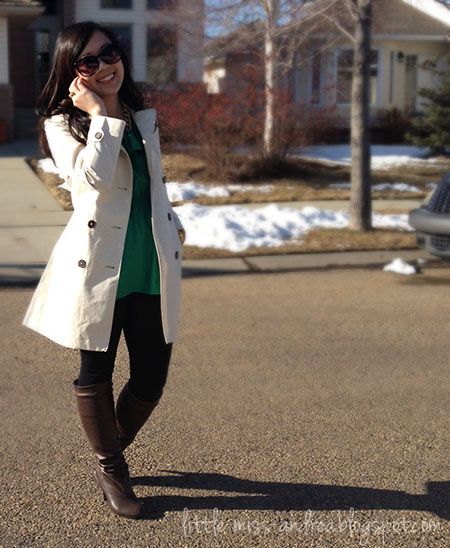 Coat: Zara | Top, Shorts & Tights: F21 | Boots: Bought in Asia
Jewelry: Derng | Watch: Coach | Sunglasses: Gucci
A well-fitted trench coat is something I think of as an essential piece in the closet. Perfect for Spring and Fall, the coat keeps you warm against wind and rain, and is such a classic piece that makes any outfit clean and sophisticated.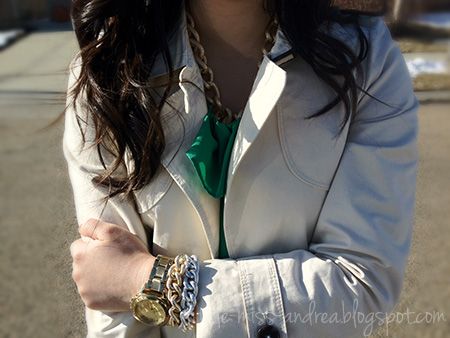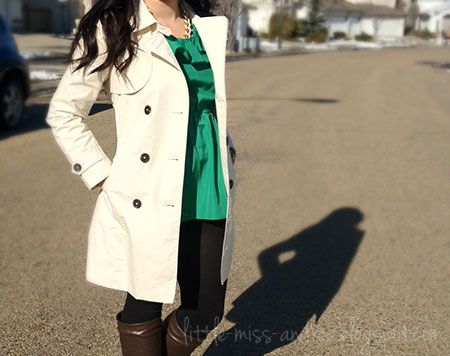 It's been so hard to find a nice trench coat that fits well. Probably because I've been looking in all the wrong places. This particular trench coat I picked up at Zara... in the kids department! I have no shame. The material is lightweight, water resistant, and fits so well over my small frame. All too often, I'll find a coat that fits in the body, but the arms are too long, or the arms fit well and the body is way too loose.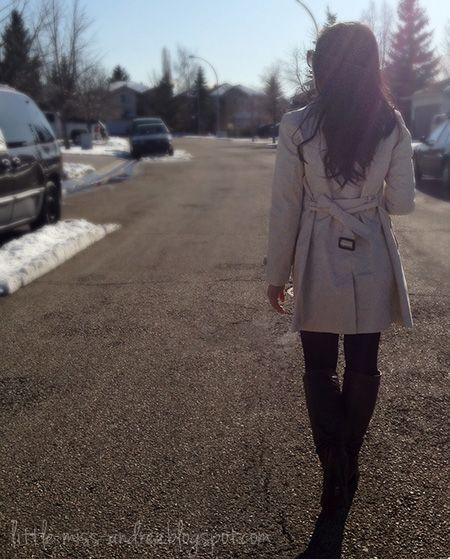 The fit of the coat is quite boxy if left unbuttoned, so I typically tie the belt into a little bow in the back and head out the door. For windier days, I'll button it up and tie a knot up in front.
What do you typically wear on colder days during the warmer months?