Manicure Monday: My Pointe Exactly
June 11, 2012
Happy Monday! Hope everyone had a fantastic weekend - the weather was not so kind here in Edmonton, and I ended up catching a cold! Boo. Ship me back to the warm weather in Asia, please! Haha, kidding (or not..)

I still haven't gotten around to fixing my laptop, but luckily convinced Vince to lend me his for a couple of days (thanks!!) so I have a couple posts written up and ready to go in the meantime. And since it's Monday - here's another Manicure Monday installment for you!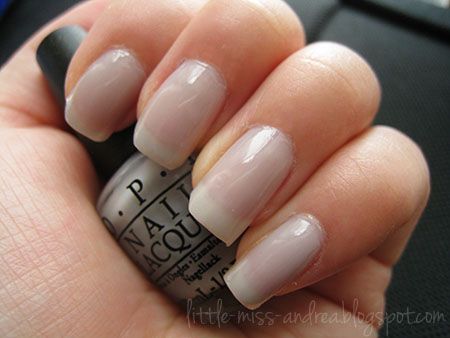 My Pointe Exactly was a really interesting shade from the OPI NYC Ballet collection, as it's a grey jelly polish. The shade itself is not a true grey, and has more blue in it, making me want to call it a slate grey jelly. The colour will translate onto the nail if enough shades are applied - I'd say about 3 thick shades or 4 thin shades).
The colour does stand out as different from the rest of the soft shades from the collection, and wears very well up to five days without chipping. Application was a dream like the other shades, and dries relatively quick. The grey doesn't look dirty as you would expect, and should look good on all skin tones. It really is a unique polish since it is a jelly, so if you love greys, definitely check this one out!