Spots & Frills
June 23, 2012
It's the weekend! Anyone have exciting plans at all? I'm super excited to be working all weekend... not.

So you might remember Christina M. Boutique from a little while back, and I have another piece to share with you today.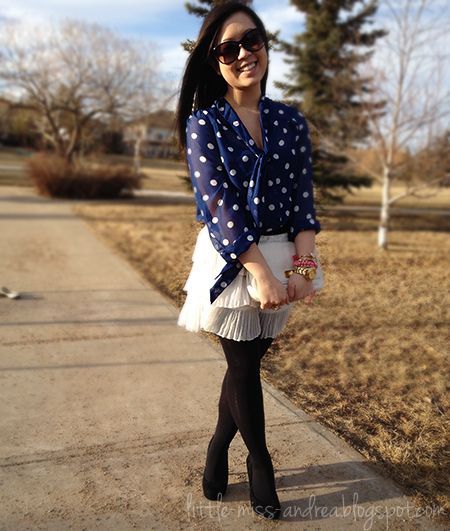 Top: H&M | Skirt: bought in Vancouver | Belt & Tights: F21 | Shoes: Coach
Accessories: Christina M Boutique, Coach, H&M
The Emily bracelet is so easy to wear, and I love the bracelet in the hot pink colour! It instantly adds a punch of colour and elegance to an outfit at the same time.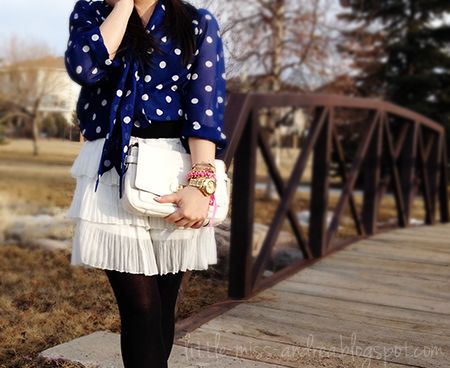 I love taking accessories to add interest to an outfit, and the pink does just that for me. It stands out, and I've gotten so many compliments on it too! Christina has tons of new styles coming out for the summer, so make sure to check out her shop
here!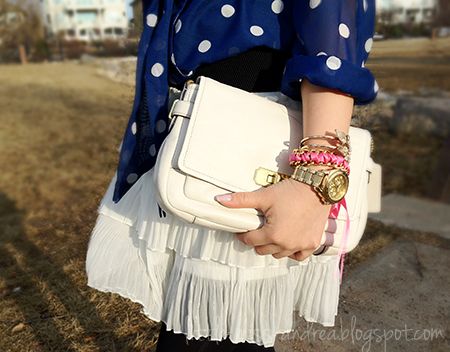 Have a great weekend everyone!