Temptation
January 19, 2012
What colour do you think of when you hear the word temptation? I think of green & red. Cause the word temptation makes me think of Adam and Eve in the garden.. tempted by the apples on the tree. Am I weird? Haha

Anyway, I'm totally okay if temptation is purple. Especially the Temptation shade from the OPI Designer Series! The OPI Designer Series are a special line of nail lacquers formulated with diamond dust, giving each shade high shine, shimmer, and a holographic finish.


DS Temptation is my very first purchase from the line, and wow, this shade is a glitter party on your nails. Within a pale blue base is tons of glitter in different sizes and shapes: purple, blue, green, silver, and a hint of pink.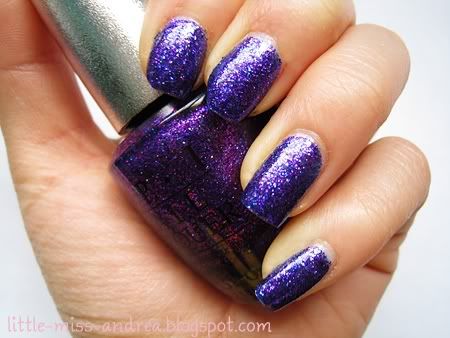 What surprised me with the formula was the density of the particles. Each coat applied quite sheer, when I expected it to be dense and full of sparkle like the colour seen in the bottle. Due to this formulation, I had to apply a full four coats to attain opacity. In addition, the polish dried quite gritty - this one is a topcoat eater! I needed two coats of topcoat to eliminate the rough feeling. I likely would need a third to fully smooth out the polish.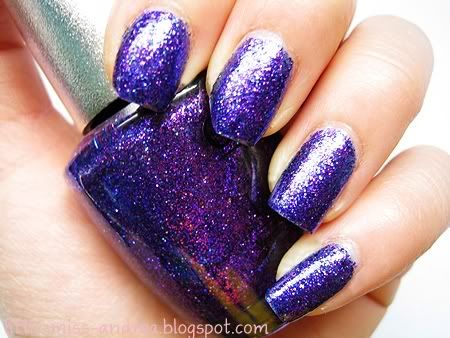 Nonetheless, this colour is gorgeous. But... a pain to remove. Definitely use the foil method to avoid headaches during polish removal. The polish wore very well, with minimal tip wear for a whole week. The Designer Series line is a tad more expensive than the regular OPI polish line, but for this shade, I would say the extra money is worth it. The shade amazing on nails, and so difficult to ignore!