NYE Mani: Shine of the Times
January 06, 2012
So, I had a nice manicure done for NYE, but since I came down with a flu bug that night.. I wasn't planning on posting this up. But.. the new Essie Luxeffects topcoat that I picked up is too amazing not to share.

For my base colour, I dug out Dim Sum Plum from the OPI Hong Kong Collection from Spring 2010.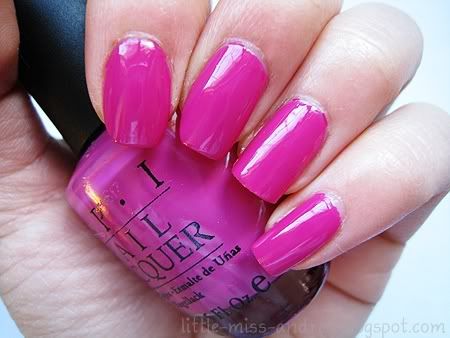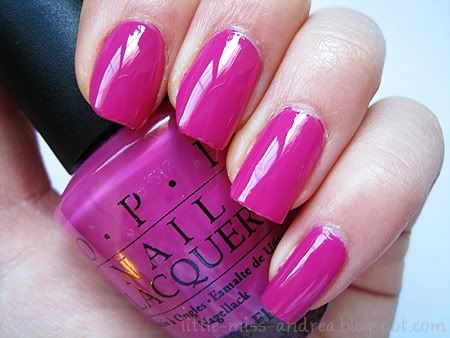 This particular shade is a magenta creme polish, leaning towards a berry purple. The formula is very easy to work with, and can easily be considered a one-coater when applying a thicker layer.
Now, onto my new favourite Essie polish. When I saw the press photos of the new Luxeffects collection, only one polish in particular was calling my name. Namely, the one full of flakies. I love anything with a glass fleck or flake in it, and this one did not dissapoint.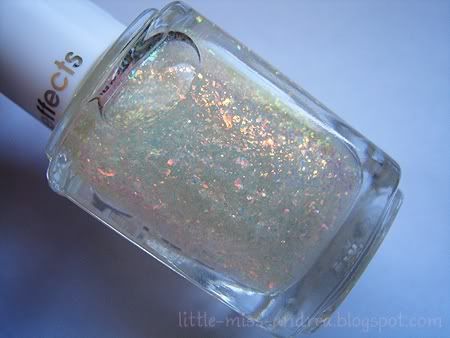 Shine of the Times is densely packed multichromatic flaky topcoat - the flakes predominantly shine orange and red, with flashes of green and blue at different angles in the light. As it is so densely packed, I needed only one coat to fully cover the nail to give that amazing sparkly shift in colour.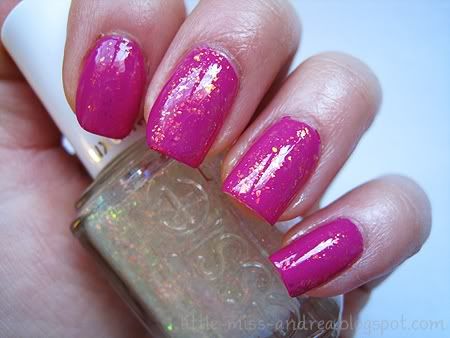 The beauty comes out in natural sunlight: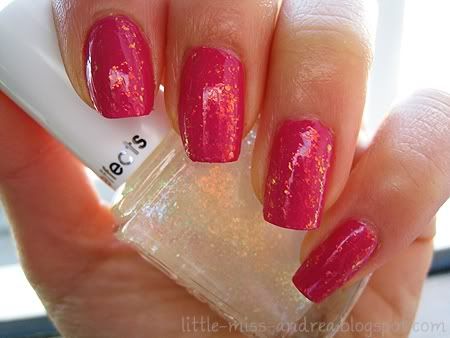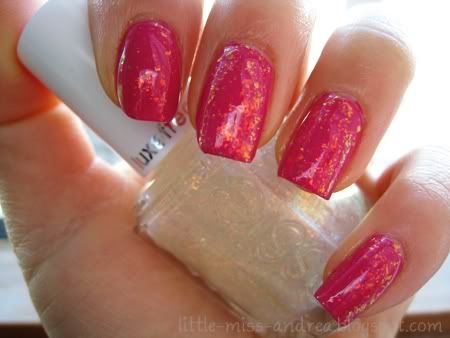 So in love. Can't wait to see what it looks like on top of other colours!