Surprisingly Good: Chin Kee
March 07, 2011
My parents are heading out for Hong Kong tomorrow, so we wanted to have dinner as a family before they head out of town. Knowing my family, it's always going to be Chinese food, and good Chinese food doesn't really exist here in Edmonton.

Back in the day, my parents would take my sister and I out for late night Chinese food (aka 'siew yeh') at a place called Chin Kee. The food was decent, and my sister & I loooved eating deep fried stuff there - fish skin, little fishies, you name it! But they have changed ownership and cooks, so we haven't been there for quite a number of years.

My parents wanted to check out the status of the restaurant, so off we went on our dinner adventure.

When we got there, the restaurant was full of Chinese people.. that's a good sign when it comes to finding a decent restaurant! We were seated right away at our reserved table, and my parents chose one of their preset dinners for 6 people.



watercress soup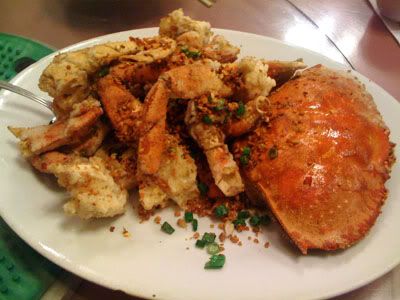 chili garlic crab

sweet mayo ribs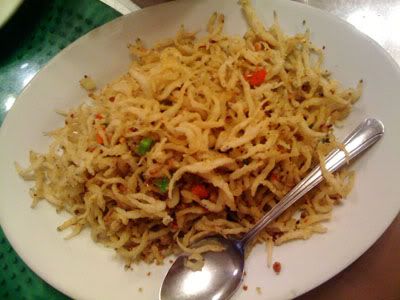 garlic & chili deep fried fishies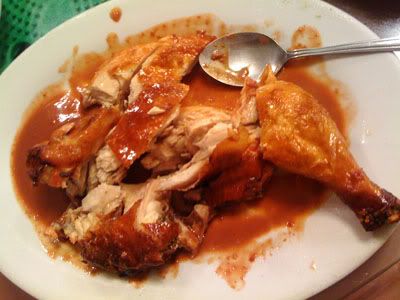 shrimp paste sauce chicken

steamed egg tofu
Overall, the food was actually very good. Nothing was overly salty, and the oil they used was very clean. It was an enjoyable meal, and I definitely would say this is one of the better Chinese restaurants in Edmonton right now!
Chin Kee Restaurant
15545 Stony Plain Road NW
Edmonton AB