Fresh Market Bistro: Sobeys Newcastle [GIVEAWAY]
April 03, 2015
What if I told you that you could have restaurant-quality, Instagram-worthy meals in the comfort of your own home with little to no effort? You would think I was crazy. Maybe I am, but Sobeys is changing up the grocery shopping experience so that you can enjoy luxurious meals at home.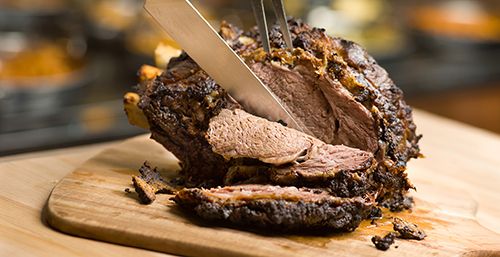 Last month
Sobeys Newcastle
(16943 127 Street) hosted a pop-up dining experience for community members in Northwest Edmonton. The guests had been invited to what they believed was a five course menu preview for "Fresh Market Bistro," an upcoming restaurant set to open in North Edmonton.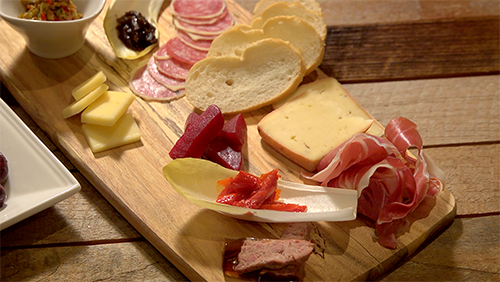 The 25 special guests got to enjoy charcuterie, butternut squash soup, salmon, prime rib, and a selection of fine Italian pastries. At the end of the event it was revealed that the food on the menu that evening was actually from the take-out kitchen and fresh market at Sobeys Newcastle, where everything is prepared fresh daily.
What a creative way to make an announcement to the community in Northwest Edmonton! Take a look at the recap video below.
Isn't that awesome? I think it is great that Sobeys is taking grocery shopping in a new direction, where fresh, high-quality gourmet food is available for take-out.
Sobeys Newcastle opened in June of 2014 as the first new concept Sobeys in Edmonton. Items are prepared fresh daily and sold for takeout, which would be perfect on evenings where you're heading home late from work or if you don't have time to prepare lunch for the next day.
To celebrate the launch of the new kitchen and market, Sobeys Newcastle has kindly offered to give one of my readers a $100 gift card to shop and check out all the ready-made meals! I'm so excited to check out the store for myself, and I'll be heading straight to the deli to see which cheeses they have brought in from around the world. See below for all the giveaway details!
------------------------------------------------

THE GIVEAWAY
$100 Gift Card to Sobeys Newcastle
(to be used by end of April 2015)
DETAILS
This giveaway is being held via Twitter. To enter, you must tweet the following: "See the #SobeysKitchenSurprise & enter to win a $100 GC to @Sobeys Newcastle from @littlmissandrea! #yegfood" Make sure to include a link back to this post.
ADDITIONAL ENTRIES
1. Follow me via Twitter (
@littlmissandrea
) (+1)
2. Follow me via Instagram (
@littlmissandrea
) (+1)
3. Visit my
Facebook page
and
share the contest post
with your friends! (+2)
Please leave me a comment below letting me know which entries to count! :)
This giveaway is open to anyone 18+ years of age in Edmonton. You have until April 9 to enter and the winner will be selected by random and be contacted via email. Good luck!
*All photos thanks to Sobeys Newcastle