A Taste of Iceland: April 9-12
April 09, 2015
Ever since the Edmonton International Airport started to offer direct flights to Iceland via Icelandair, I've been itching to travel there. With my busy schedule I haven't had the opportunity to visit yet, but if you're like me you're in luck, because Iceland is coming to Edmonton this weekend!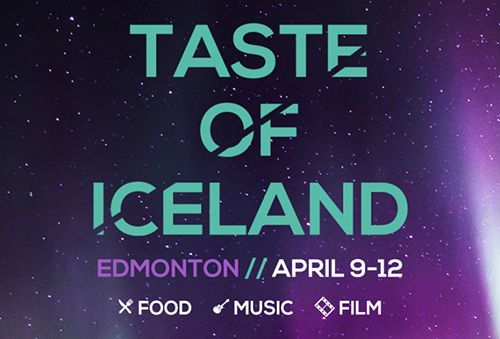 photo thanks to Iceland Naturally
Taste of Iceland is back in Edmonton from April 9-12 to celebrate Icelandic culture through food, music, and film. Hosted by
Iceland Naturally
, this cultural event is a great way to get a taste of what life in Iceland is all about. I'm all about the food, but if you have time this weekend you should check out the free concert (Saturday) and film screenings (Sunday) going on!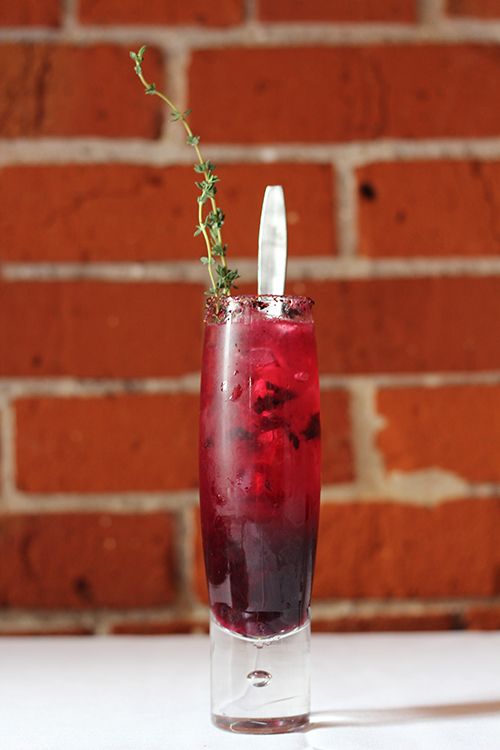 The Viktolicious Cocktail - Reyka Vodka, Blueberry Puree, Ginger Soda
In collaboration with Chef Shonn Oborowsky at Characters,
Chef Viktor Örn Andrésson
has put together a four course menu for $79 to showcase traditional Icelandic ingredients with a contemporary twist. Chef Viktor is the head chef at Blue Lagoon's
LAVA Restaurant
, and was crowned the 2014 Nordic Chef of the Year. That's a huge title to hold and it's pretty exciting to have him here in Edmonton. The dishes available this weekend feature ingredients flown in from Iceland, and Chef Viktor's culinary talents are apparent in each dish.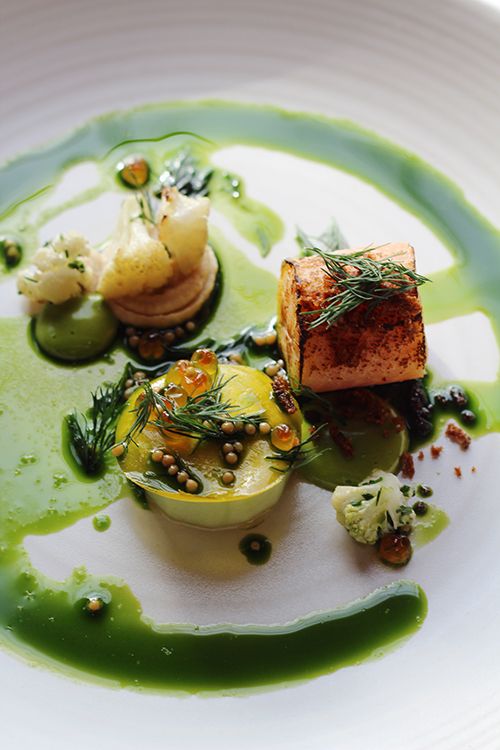 The first course on the menu features a lemon cured Icelandic Arctic Char served with roe, cauliflower two ways (pickled & pureed), horseradish, and dill (aioli & oil). The fish is fresh, cooked beautifully, and the dish is well seasoned. The flavours balance out one another and don't overpower the arctic char, making it a tasty start to a great meal.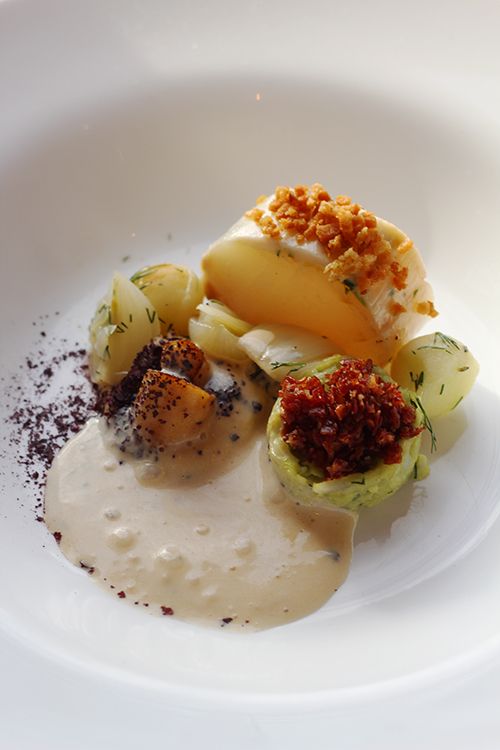 The second course is a sous vide Icelandic Cod topped with dried seaweed (known as "söl") from Stykkishólmur, a harbour town on the west coast of Iceland. Also on the plate is a lightly smoked langoustine salad, apple, parsnip, and pickled pearl onions. The seafood on the plate is fresh and the natural sweetness of the fish and langoustine really comes through. I loved the different textures in the dish and the flavours were spot on. Another fantastic dish. Fun fact: langoustine is considered the Icelandic lobster, as Iceland doesn't actually have large lobsters like we do!
Iceland is known for it's free-range lamb, and the roasted rack of lamb in the third course does this protein justice. The meat is moist, tender, and flavoured with a combination of Icelandic herbs. With some wild mushrooms, roasted carrots and a rich Madeira glaze, this main dish is another hit.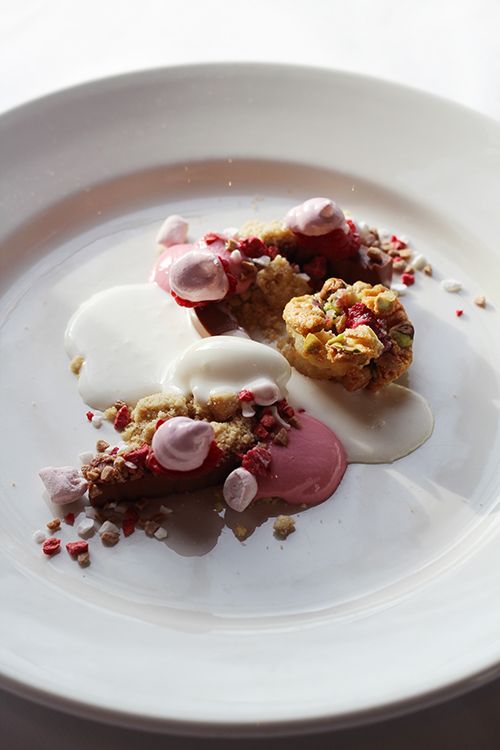 To round off dinner is a dessert featuring Icelandic Omnom Chocolate and Viking Skyr. Skyr is a low fat Icelandic milk product similar to that of cheese and yogurt, so I was really interested to see how it would be used. The dessert is an almond and marzipan cake with hazelnuts, served with raspberry and skyr mousse, chocolate toffee, and a spoon of skyr and lemon ice cream. Raspberry is one of the only fruits that Iceland is able to grow in greenhouses, so Chef Viktor really wanted to use it as a component in the dessert. I loved that it wasn't too heavy or overly sweet, and the fresh and dried raspberries added some natural sweet and tangy notes.
At $79 for four stellar courses, its a very reasonable price to be dining at Characters and getting a taste of a one-of-a-kind menu. If you have the time this weekend definitely stop by for a meal! And if you're a cocktail fan, the Viktolicious cocktail features Reyka Vodka, which is distilled in Iceland using Arctic spring water and filtered through lava rocks. So neat! A huge thanks to Iceland Naturally and Characters for the invite to check out the menu - see you when I'm in Iceland!
Disclaimer: as this was a media preview event, views expressed in this post are solely mine. I was not expected to feature this restaurant on my blog, nor obligated to do so. This post is 100% my opinion, and as always, my priority is to you, the reader, to present an unbiased, thorough review.