Duchess Bake Shop: The Cookbook [GIVEAWAY]
November 12, 2014
If you've followed this blog long enough you will know it's no secret that I have a sweet tooth! Pastries, cakes, ice cream...anything sweet at any time of the day is likely to satisfy me. To make things even sweeter, Edmonton's French patisserie, Duchess Bake Shop, is releasing their cookbook today.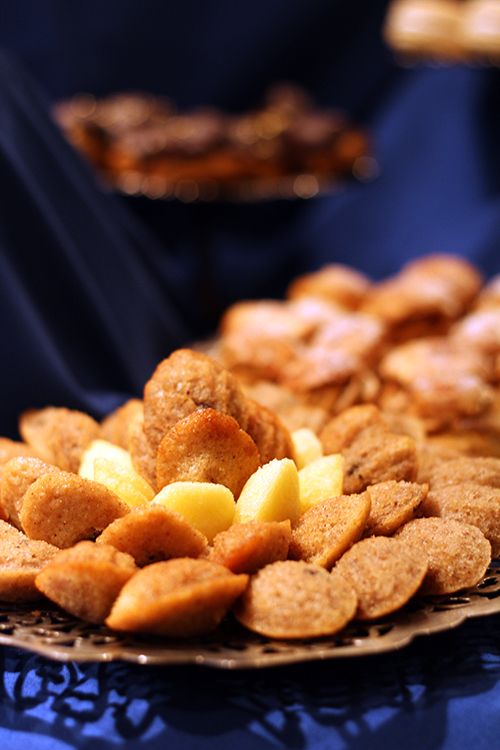 The cookbook has been nearly a year in the making, and it's finally here! I was fortunate enough to attend the cookbook preview and launch party over the weekend while nibbling on a few (okay, a lot) of their most popular offerings.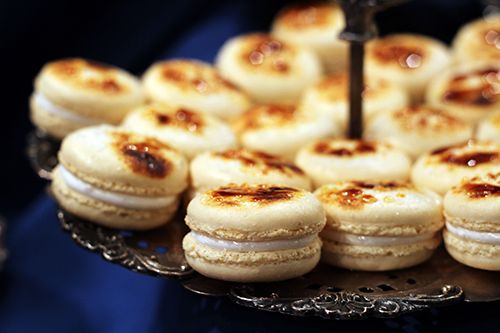 Maple brulee marshmallow macarons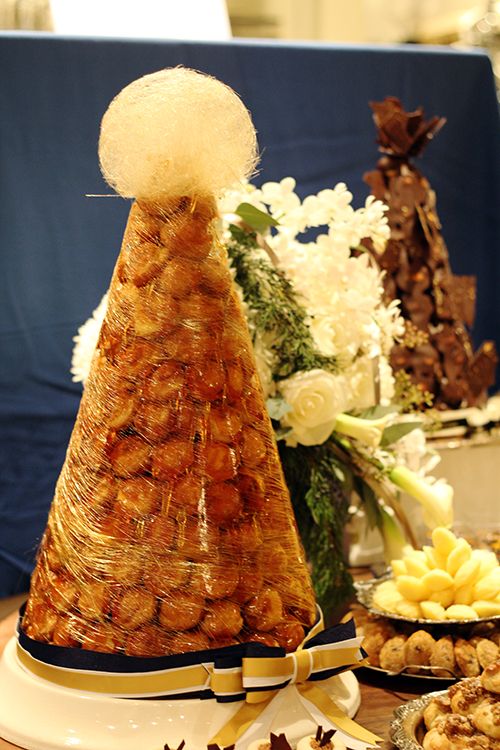 Duchess Bake Shop has always been a dream for Giselle Courteau. Her love affair with the macaron is what lead her to pursue her dreams, and Edmonton sure is lucky to have her living here! Upon opening in 2009, Duchess Bake Shop was a small space and operated with only 4 staff. Five years later, this humble patisserie has expanded in both size and number of staff, opened a retail shop, and has become an afternoon hot spot each business day. That's no surprise, given that the National Post pinpointed that Duchess may just be the
best patisserie in Canada
.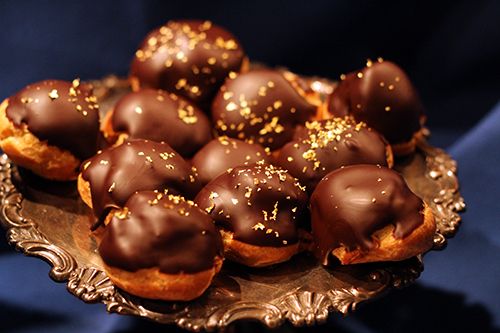 Chocolate cream puffs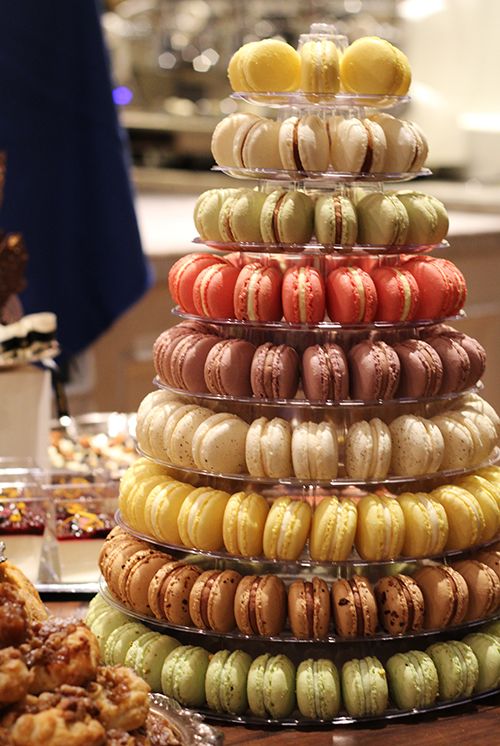 The kitchen is home to two large, hardworking ovens, and staff are working from 4AM - 11PM baking goods to keep up with the demand. The bakery is known for their delicate macarons, and I was shocked to find out that they are made by hand - bakers are churning out an astonishing 2000 macarons each day! The glass display cases are home to 65 different baked goods throughout the year, with seasonal flavour changes every once in a while.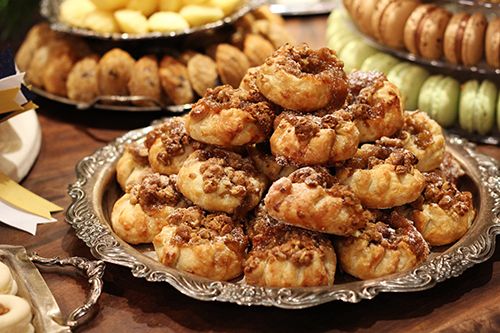 Alongside her business partners Garner Beggs and Jake Pelletier, Giselle's dream to "put Edmonton on the map" with the launch of this cookbook is about to come true. Their self-published cookbook goes on sale to the public today and is available for purchase ($45+GST) at the bake shop, as well as online through the
Duchess Provisions website
to anywhere in Canada.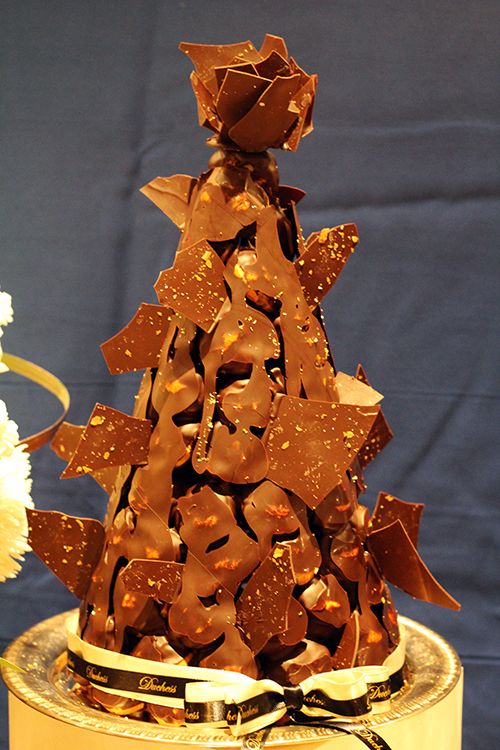 It was amazing to see how much hard work was put into making this cookbook and to hear Giselle's passion for her craft. With nearly 90 recipes in the book, everyone can try their own hand at making their favourite Duchess treat in the comfort of their own home. All the recipes in the book have been tested in a home kitchen with readily available ingredients and tools, so there's no fear of failure (hopefully!). So many of my favourite pastries are in this book, and the pictured step-by-step instructions are my favourite part. A huge congratulations to Giselle and her team for this accomplishment!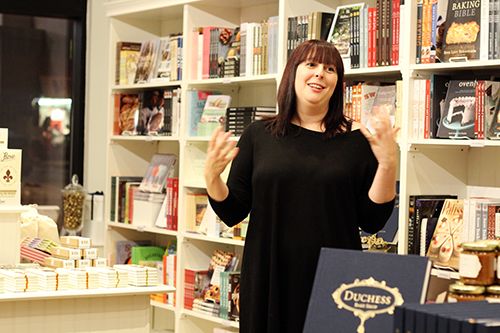 If you're not running out to get the book yet, I've got a surprise for you. Duchess Bake Shop has graciously provided me with two copies of their cookbook signed by Giselle herself to give away to two of my readers to celebrate the occasion. Follow the instructions below to enter, and hopefully this baby will be yours just in time for the holiday season!
------------------------------------------------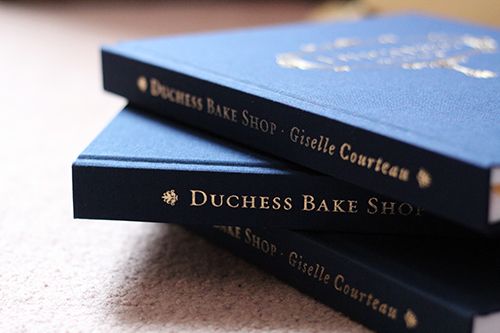 THE GIVEAWAY



TWO Signed Duchess Bake Shop Cookbooks
($45 value each)

DETAILS

To enter you must leave a comment on this blog post answering this question: What is your favourite treat at Duchess? If you've never visited Duchess before, tell me what you would love to try out of their offerings on
their website here
. Please make sure you leave a
valid
email address in the giveaway widget as this is how I will be contacting you.
ADDITIONAL ENTRIES
1. Follow me via Twitter (
@littlmissandrea
)
2. Tweet about the giveaway: "The @DuchessBakeShop Cookbook is here! Enter to win a copy from @littlmissandrea! #yegfood #DuchessBook" and link back to this post
3. Follow me via Instagram (
@littlmissandrea
)
4. Visit (& hopefully like!) my
Facebook page
a Rafflecopter giveaway
This giveaway is open to my readers across Canada. All entrants must be 18+ years of age. You have until November 22nd to enter, and the winners will be selected by random and contacted via email. Good luck!