Vacation-ready with Swimco
May 18, 2014
Before I jet-set off on my adventure to Mexico, Swimco invited me to drop by one of their stores so that I could get ready for my trip. Swimco is a well known swimwear retailer in Western Canada but prior to this trip I had never stepped foot in one of their stores. Crazy, right?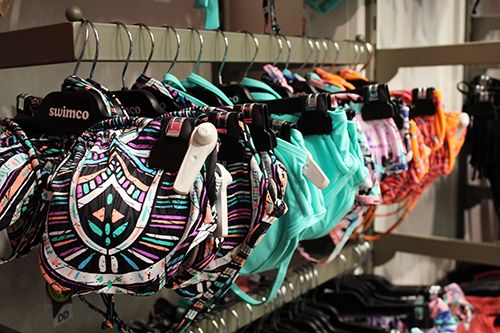 But it's because I've always been the type of girl that picks up a $30 bikini and is done with it. All that matters is the colour and pattern, and I'm sure I'm not alone! Specialty swimwear stores are by no means cheap, but after spending some time at Swimco I've realized the difference between low and high end swimwear.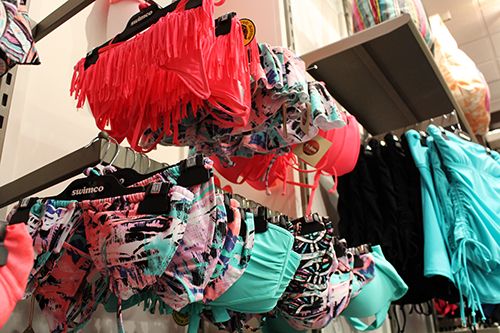 As I walked into the store I was immediately greeted by one of the associates and asked what I was looking for. With so much product to look through, I was able to tell the associate what I was shopping for and she quickly gave me a run-down of different areas in the store before respectfully allowing me to browse. Being on a mission for the perfect swimsuit makes you want to look at
everything
, so if you're anything like me, set aside a good chunk of time in your day to shop!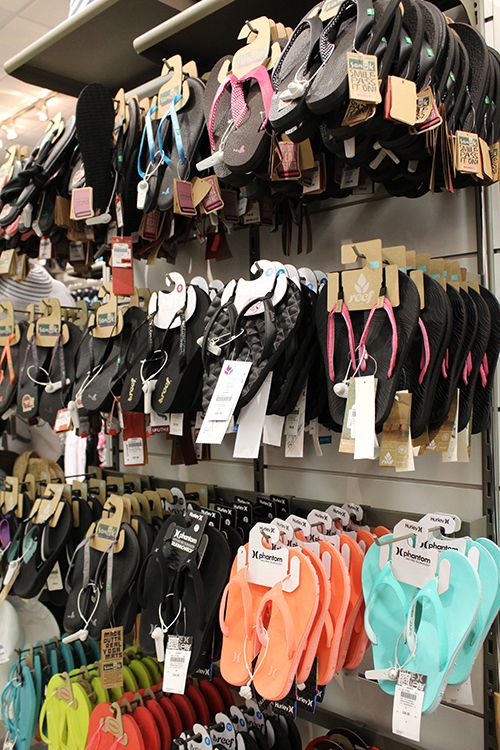 After sifting through the racks I had chosen 3 different pieces to try out. Swimco's fit experts really know their stuff about swimwear, and I was so thankful to have their help that day. With each different swimsuit I was able to describe what I liked and disliked about the fit and style of each, and the fit experts would go out around the store to find me more options tailored to my preferences. They know the product inside and out, and what each different brand has to offer. They're not afraid to tell you if something looks bad, 'cause nothing is worse than not feeling confident in what you're wearing out on the beach or in the sun.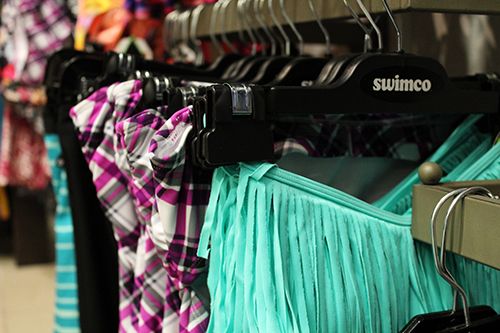 What started out as 3 swimsuits ended up being close to 15 that I tried on, and it was definitely a difficult decision to narrow it down to one. I never thought that I would ever be so picky about swimwear, but I've realized how important it is to get the right style and fit for your body. There are so many different styles available, and I was surprised to find that there is a wide range for price points. You can find separates for as little as $30 per piece, or they can run upwards of $200 depending on the brand and style.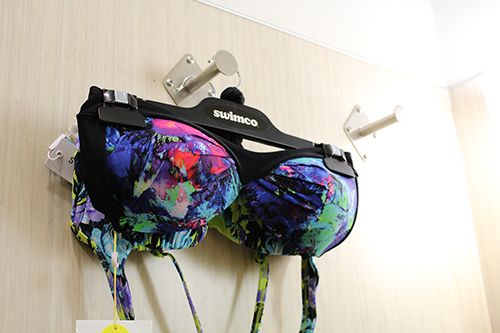 In the end I did narrow it down to one piece and I couldn't have been happier with what I chose. Swimco carries product for women, men, and children of all ages and sizes. And it's not just swimwear either - cover ups, surf gear, hats, flip flops, you name it and they probably carry it. The fit experts at Swimco were so helpful and I don't think I would have been able to walk out of the store happy without them. All the employees in the store are knowledgeable, patient, and willing to help you find exactly what you're looking for. After all, Swimco's mission is to help you feel good half naked.
Want to know what bikini I ended up with? Stay tuned for another post with pictures and we'll talk swimwear trends for 2014!
Disclosure: Swimco provided me with a $100 gift card to shop for swimwear. Views expressed in this post are solely mine. I was not expected to feature my shopping experience, nor obligated to do so. This post is 100% my opinion, and as always, my priority is to you, the reader, to present an unbiased, thorough review.