Manicure Monday: Suzi's Hungary AGAIN!
March 11, 2013
It's Monday again already? Last week just flew by and I can't believe how exhausted I am! I'm currently in my clinical rotation for a two week time period, and I just don't seem to be getting enough sleep at all. The more sleep I get, the more tired I become. Anyone have tips for me? Maybe I should take a break from life.. haha

So I finally got my hands on the OPI Euro Centrale collection for Spring 2013, and there's a wide variety of shades with names inspired by the Czech Republic, Hungary, Poland and Romania. Seems like they're really liking Europe hey? After all, we just had the Holland collection last year!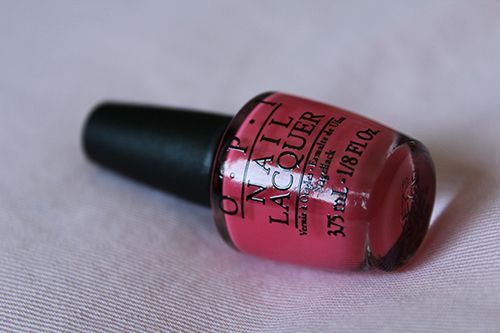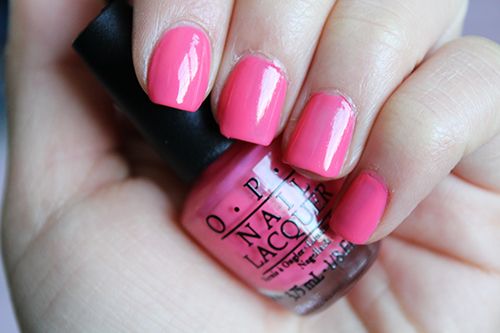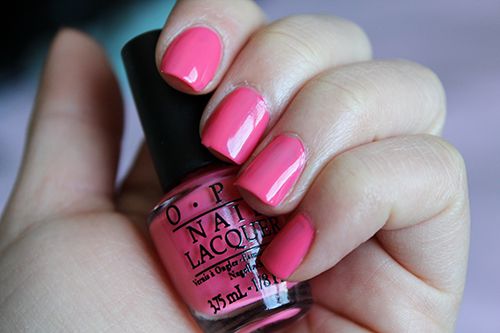 First in line to be shared is yet another Polish shade celebrating Suzi Weiss-Fischmann, Executive VP & Artistic Director. Suzi's Hungary AGAIN is a wannabe coral pink creme shade, similar to many of the pink polishes out there. There's nothing about it that screams unique, and I found the polish to be slightly thicker than usual, making it a little more difficult to apply. I experienced some dragging with the brush, so at two coats, the finish wasn't completely opaque (as seen above). However, the polish wore beautifully and chip free for up to four days, with minimal signs of wear on the fifth day. It's too bad there wasn't more that stood out to me about this shade, or I'd definitely like it more.